University of Sheffield twins with university in Kyiv to help staff and students affected by war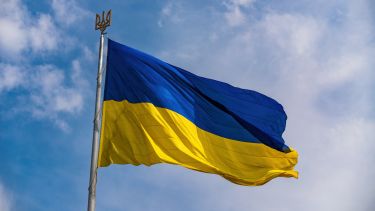 The University of Sheffield has twinned with Igor Sikorsky Kyiv Polytechnic Institute (KPI) to provide resources and support for staff and students affected by the war in Ukraine
KPI is one of Ukraine's largest and oldest universities, renowned for engineering teaching and research, but its staff, students and day-to-day operations have been seriously affected by the conflict
The University of Sheffield is providing a wide range of practical assistance to help KPI survive in the short-term, and thrive in the longer-term so its staff and students can help to rebuild their country 
Sheffield is donating £20,000 to rebuild air raid shelters on KPI's campus, providing access to key equipment, resources, launching research collaborations and staff exchanges
Among the workstreams already underway, Sheffield and KPI are matching academics who work in similar or complementary fields so research can continue at the Ukrainian institution
The University of Sheffield has twinned with a university in Kyiv to help support staff and students who have been affected by the war in Ukraine.
The partnership sees Sheffield twinned with the National Technical University of Ukraine "Igor Sikorsky Kyiv Polytechnic Institute" (KPI), one of the largest and oldest universities in Ukraine, which is recognised as one of the best technical universities in the country. 
Like the University of Sheffield, KPI is internationally renowned for its outstanding teaching and research excellence in Engineering and is rated highly in Computer and Information Sciences. It is also listed in the QS World University rankings - one of only four Ukrainian universities in the prestigious league table.  
However, the Russian invasion has had a huge impact on the university, its staff and students, and its day-to-day operations have been significantly disrupted by the conflict. 
In the first days of the invasion, fighting took place close to the university and even inside the campus. A large number of KPI students became soldiers of the Armed Forces of Ukraine, volunteers of territorial defence units, as well as volunteer organisations.
Since 24 February, 12 polytechnic students have died in the conflict and many students, teachers and employees of KPI have been left without their own homes. According to the latest survey, more than 1,600 KPI students and more than 500 academics have now left Ukraine.
As part of the new twinning partnership, the University of Sheffield is providing a wide range of practical assistance to help KPI, its staff and students, survive in the short term and also thrive in the longer-term so they can help to rebuild their country following the invasion.
The scheme, co-ordinated by Universities UK and International Cormack Consultancy Group, aims to help prevent 'brain drain' and ensure Ukraine's universities not only remain but emerge stronger from the war, allowing them to play a critical role in post-war reconstruction. 
To help immediately, the University of Sheffield is donating £20,000 to help repair and resupply air raid shelters on KPI's campus, to help keep staff and students safe whilst they continue their studies. 
Sheffield is donating key IT and laboratory equipment, including high performance computers, that are essential for maintaining teaching and research in Kyiv and sharing its library facilities, enabling staff and students at KPI to access a vast range of online journals, texts and resources to support their field of study. 
Dr Malcolm Butler, Director of Global Engagement at the University of Sheffield, said: "We stand together with universities across the UK in condemning Russia's invasion of Ukraine and we want to do all we can to help our peers at Ukrainian universities who have seen their institutions devastated by the war.
"It's essential that we help staff and students at Ukrainian universities with the short-term assistance they urgently need now, but also build long lasting ties through collaboration and exchange, so we can help them to rebuild their education system and their country once the war is over. We've already made good progress working together with our friends at KPI and we're looking forward to developing this work further."
Vice-rector for International Relations at KPI, Professor Sergii Sydorenko, said: "The decision by the University of Sheffield to donate £20,000 for the reconstruction of the Igor Sikorsky Kyiv Polytechnic Institute air-raid shelters is not only humanitarian, but it also has a significant political dimension in the context of the incredible amount of Britain's assistance to Ukraine in this war."
To help the Ukrainian institution thrive in the longer-term, the University of Sheffield and KPI have launched 13 different workstreams and are working together to identify other areas in which Sheffield can help now and in the future.
Among the workstreams already underway, Sheffield and KPI are matching academics who work in similar or complementary fields so research can continue at the Ukrainian institution. 
KPI, which was founded in 1898 as Kyiv polytechnic institute of Emperor Alexander II, is renowned for research in nuclear engineering, so its scholars have already been connected with academics in Sheffield's Faculty of Engineering, who are also known for their world class nuclear and energy research. 
Academic departments at the University of Sheffield are willing to host visiting scholars from Kyiv to help drive new research and collaborations between the two institutions.  
The University of Sheffield's English Language Teaching Centre is helping staff and students at KPI learn English - a key language for international research and collaboration - and Sheffield Students' Union, which is consistently rated as the best SU in the UK by students, is supporting KPI's Students' Union.
Professor Koen Lamberts, President and Vice-Chancellor of the University of Sheffield, said: "We have been horrified by the war in Ukraine, and want to do everything we can to help those affected. 
"Since the conflict began, we have pledged more than £1 million to support students, scholars and other staff seeking sanctuary in the UK and to support initiatives in our community. Our twinning partnership with Igor Sikorsky Kyiv Polytechnic Institute is another step in this important work. We look forward to working with our colleagues at KPI to develop this partnership further, so we can support them - not only now, but in the longer-term when the war is over."
More information on the University of Sheffield's work so far to support staff, students and the wider community affected by the war in Ukraine and other conflicts around the world.
Contact
For further information please contact: