University statement on Open Research
The University of Sheffield recognises that Open Research is a vital part of our commitment to enabling and promoting research excellence across our community.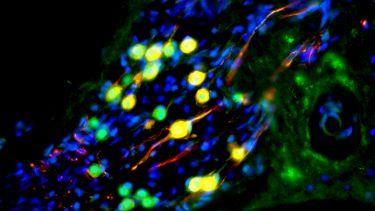 Off
We aspire to open research culture that values a diverse range of contributions and adheres to the FAIR principles to enable the results of our research to be of maximum benefit to society (findable, accessible, interoperable and reusable), whilst also respecting circumstances that limit data sharing (for example, due to issues of privacy, non-consent, contractual agreements, legislation or practicality).
This statement sets out the University of Sheffield's commitments and expectations of all our researchers in support of open research.
---
What is Open Research
Open Research is the practice of making the processes and outputs of research transparent and freely accessible, whenever possible.
The goals of open research are to:
Support dissemination, interpretation and re-use of research
Promote research rigor, reliability and reproducibility
Allow others to validate and contribute to our research
Open research allows us to serve the public interest by
Enhancing trust in research outputs and institutions
Promoting the widest possible access and public benefit of research
Supporting collaboration and impact
An Open Research attitude recognises 
that other principles inform research practice (for example legal, ethical or commercial restrictions on sharing data), but openness can be prioritised as a default position (an idea expressed by the phrase "as open as possible, as closed as necessary"). 
that research excellence requires robust as well as novel claims
the importance of the broad culture of research and inquiry to the integrity of research outputs 
Our commitment to Open Research
The commitment from the University of Sheffield is to:
recognise different disciplinary research cultures (i.e. mean that open research will look different across the University)
support development of more detailed plans at a faculty or departmental level which implement the principles laid out here and adapt them for local circumstances
Provide infrastructure to support sharing of the research process and outputs e.g. ORDA, WRRO, in line with the FAIR Guiding Principles for scientific data management and stewardship. 
Provide training to support researchers in making their research openly available
Support training and development in best practice for computational literacy and reproducibility (e.g. by centralised provision of software experts (Research Software Engineers).
Recognise and reward research outputs in line with the Declaration on Research Assessment (DORA) by , which means investing in considering the intrinsic merit of outputs rather than relying solely on the venue of publication or metrics such as a Journal's Impact Factor or the publisher. 
Recognise the equal value of non-traditional outputs (e.g. scholarly software, standards, datasets and tools), including in the hiring and promotion processes.
Promote development of best practice in research within and beyond TUoS by membership of UK Reproducibility Network.
Promote a positive research culture which values rigor and transparency in research and empowers researchers to enact these principles.
Expectations of researchers:
Open access for outputs. Strive to make all scholarly outputs freely available, e.g. for scholarly articles via preprint platforms, at the time point of journal publication if not before; for other outputs via appropriate repositories at the earliest possible point. 
Open data.  Data underlying publications to be made openly available and FAIR where legally, ethically, and technically possible, as well as referenced via a data access statement in the publication. 
Licensed. Adopt copyright licenses which support sharing and reuse for research outputs including data, code and publications, where possible
Transparent research methods. Share process and methods used in obtaining and evaluating research results, as appropriate to particular projects and disciplines (e.g. by publishing research software using best practice techniques for reproducibility, by preregistering protocols and analyses in advance of data collection when appropriate). 
Support reproducibility of results, both by themselves and by independent researchers
Support colleagues and TUoS to resist perverse incentives and unhealthy pressures in research culture which can compromise research quality
Contribute to the development of best practice within their research area, by complying with funder and journal open research policies as a minimum, and advancing them where possible.
Flagship institutes
The University's four flagship institutes bring together our key strengths to tackle global issues, turning interdisciplinary and translational research into real-world solutions.