Innovative leadership research in neglected organisational contexts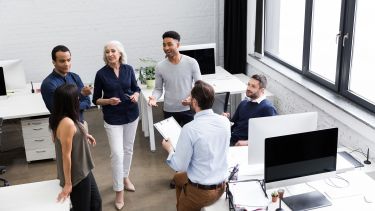 From researching with Dr Dermot O'Reilly, Senior Lecturer in Management Learning and Leadership at Lancaster University, Dr Stephen Allen, Lecturer in Organisation Studies at Sheffield University Management School, presented their work at the International Studying Leadership Conference on understanding the forms and dynamics of leadership in an alternative organisation.
The theme of the conference was Leadership and the Future of Humanity, reflecting the conviction that leadership matters in the search for solutions and the future of humanity. The conference offered discussions on a range of topics including the nature of populist leadership, leadership narratives during the Great Recession, leadership during the Covid pandemic amongst others.
In general, alternative organisations are non-hierarchical, egalitarian and values-based. Dermot and Stephen have been studying Quaker organising in Britain through the completion of workshops. This is innovative research because the context of studies of leadership are overwhelmingly in organisations that are hierarchical, managerialist and capitalist.
Watch Stephen's conference presentation:
---
Flagship institutes
The University's four flagship institutes bring together our key strengths to tackle global issues, turning interdisciplinary and translational research into real-world solutions.