If you have any questions about the Department of Philosophy, find details of how to get in touch with us below.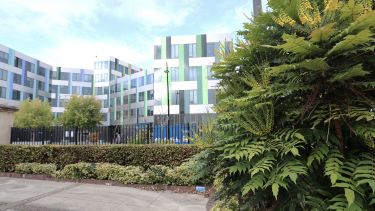 Department of Philosophy
University of Sheffield
45 Victoria Street
Sheffield
S3 7QB
United Kingdom

Email: Philosophy@sheffield.ac.uk
Fax: +44 (0)114 222 0500
The Philosophy reception is open from Monday - Friday during the following hours: 9.00am - 12.30pm, and 1.30pm - 4pm. 
Undergraduate Admissions Enquiries: phi-ugadmissions@sheffield.ac.uk
Director of Undergraduate Admissions: Bob Stern
Postgraduate Admissions Enquiries: phi-pgadmissions@sheffield.ac.uk
Director of Postgraduate Admissions: 
Philosophy MA and PhD - Rosanna Keefe r.keefe@sheffield.ac.uk
Political Theory MA - Megan Blomfield m.blomfield@sheffield.ac.uk
Cognitive Studies MA - Luca Barlassina l.barlassina@sheffield.ac.uk
Information for current students can be found on the Philosophy Hub. You need to be logged in to your MUSE account to access this.
General enquiries
Matt Renwick 
Email: m.renwick@sheffield.ac.uk
Tel: +44 (0) 114 2220508
Level 1, 2 and 3 undergraduate matters including coursework extension requests and examinations.
Anne-Marie Frisby
Email: a-m.frisby@sheffield.ac.uk
Tel: +44 (0) 114 2220570
Postgraduate Philosophy matters including postgraduate admissions and PGT extension requests
Joanne Renshaw (Monday to Wednesday)
Katie Owen (Thursday to Friday)
Email: pgphilosophy@sheffield.ac.uk
Tel: +44 (0) 114 2220587
Finance queries, expenses etc, and staff recruitment
Sally Weston
Email: s.smith@sheffield.ac.uk
Tel: +44 (0) 114 2220571
 
A world-class university – a unique student experience
Sheffield is a research university with a global reputation for excellence. We're a member of the Russell Group: one of the 24 leading UK universities for research and teaching.