Memorial Notice for Bob Hale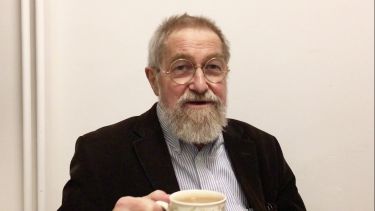 Bob Hale came to Sheffield in January 2006 from Glasgow where he had been Professor of Metaphysical Philosophy. He officially took full retirement in 2015, although he remained philosophically very active up until his untimely death. During this time he came to be greatly loved and respected by many here as the most dedicated of teachers, the most generous of colleagues and the best of friends. His untiring enthusiasm for philosophical thinking along with his uncompromising sense of rigour could sometimes be exhausting to the faint-hearted but were a great source of inspiration to those who shared his love for our subject. He was unfailingly kind to and supportive of students and colleagues, always happy to share his extensive knowledge and his razor-sharp mental faculties. His supervisions with his graduate students sometimes assumed epic proportions.
Especially in the fields of the Philosophy of Mathematics, Philosophy of Logic and Metaphysics, Bob was one of the leading philosophers of his generation. His published work includes three major books, Abstract Objects (Blackwells 1987), The Reason's Proper Study: Essays Towards a Neo-Fregean Philosophy of Mathematics (OUP 2001, jointly written with Crispin Wright) and Necessary Beings: An Essay on Ontology, Modality, and The Relations Between Them (Oxford 2013) as well as many important articles. He was also a British Academy Research Reader (1997-9), a Fellow of the Royal Society of Edinburgh (elected 2000), President of the Aristotelian Society in 2002-3, and a Leverhulme Major Research Fellow (2009-11).
Sheffield Philosophy department are planning a Memorial lecture in his honour during 2018: details to follow.