Key research challenges in quantum technologies to be tackled thanks to new fellowships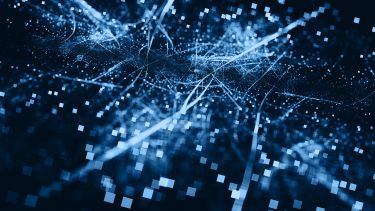 The University of Sheffield's Department of Physics and Astronomy has been awarded two Engineering and Physical Sciences Research Council (EPSRC) Quantum Technologies Career Development Fellowships. 
Dr Alistair Brash and Dr Yingkai Ouyang will tackle key research challenges within the sector and help take quantum knowledge from the laboratory out into industry and society.
They are among 15 fellows who will benefit from a £10m EPSRC investment and £2.5m worth of funding from the National Quantum Computing Centre (NQCC) as part of the UK's National Quantum Technologies Programme (NQTP).
Dr Ouyang, a former Research Associate in the Department who is currently at the National University of Singapore, said: "This fellowship enables me to further enrich research on bespoke quantum error correction codes and obtain practical blueprints for quantum sensors using existing hardware. 
"I hope that these bespoke quantum codes can be implemented in quantum sensing experiments, and also more broadly in other quantum technologies.
"I was very happy working at the University of Sheffield a few years ago. My supervisors then were extremely supportive, and that greatly helped my fellowship application. I look forward to beginning a new chapter at the University of Sheffield."
Meanwhile Dr Brash, a Research Associate in the Department, will develop new optical quantum technologies based on nano-scale defects in semiconductors called quantum dots (QDs).
"By controlling the interactions between QDs and their bulk semiconductor environment, I will realise breakthroughs in quantum microscopy, sensing and secure communications whilst in parallel greatly reducing the need for cryogenic cooling of the QDs," he said.
"I'm delighted to receive this fellowship. This is a fantastic opportunity to realise transformative new applications and accelerate the real-world deployment of semiconductor optical quantum technologies."
Dr Kedar Pandya, Director, Cross-Council programmes at EPSRC said: "Developing national capability in quantum technologies will ensure the UK remains at the forefront of the research that will ultimately transform for the better huge areas of our economy and society, from security and finance, to transport, communications, land use and healthcare.
"We are delighted to be able to support the efforts of our research community through these fellowships as they work to bring this remarkable future closer for us all."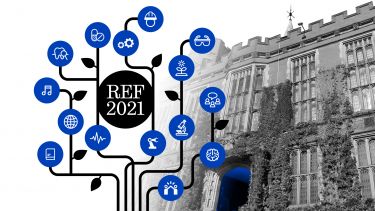 Research Excellence Framework 2021
We have been rated 1st in the UK in terms of the quality of our research. In the latest REF, 100 per cent of research and impact from our department has been classed as world-leading or internationally excellent.
Flagship institutes
The University's four flagship institutes bring together our key strengths to tackle global issues, turning interdisciplinary and translational research into real-world solutions.