Interacting Binary Stars and Astronomical Instrumentation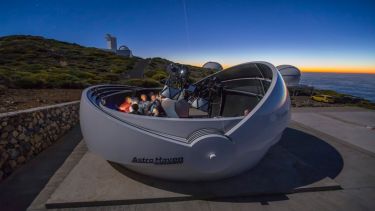 Academic staff: Professor Vik Dhillon, Dr Stuart Littlefair, Dr Steven Parsons
Postdoctoral researchers: Dr Martin Dyer, Dr Mark Hollands
PhD students: Alex Brown, James Garbutt
Honorary/Visiting researcher: Dr Dave Sahman, Dr Simon Tulloch
---
Interacting binary stars
Some of the most interesting binary stars are close pairings, where one compact component, typically a white dwarf, neutron star or black hole, is accreting mass from the other component, typically a white dwarf, brown dwarf or main-sequence star.
These interacting binary stars, which include Cataclysmic Variables (CVs) and X-ray Binaries, are responsible for some of the most exotic phenomena observed in the Universe, such as Type Ia Supernovae, short Gamma-Ray bursts, millisecond pulsars and micro-quasars.
At Sheffield, we investigate these objects using a series of high-speed cameras and robotic telescopes that we have developed, as described below.
Astronomical instrumentation
The ancient Greeks believed the Universe to be perfect and unchanging, whereas we now know that astronomical objects vary in brightness on timescales ranging from milliseconds to billions of years.
Although astronomy has made great strides in recent years, the study of the most rapidly varying phenonema (on timescales of milliseconds to seconds) has been largely ignored.
To address this situation, we have built a series of high-speed cameras (ULTRACAM, ULTRASPEC, HiPERCAM) and mounted them on the world's largest telescopes to study astronomical objects which eclipse, transit, occult, flicker, flare, pulsate, oscillate, erupt, outburst or explode, thereby opening up a new region of observational parameter space for discovery.
We are also interested in observing the gravitational-wave sources in the Universe discovered by LIGO/Virgo, most likely emitted by merging binary neutron stars. The group's effort in this area is currently focused on the construction of GOTO, a wide-field survey telescope on La Palma that will search for electromagnetic counterparts to gravitational-wave transients.
ULTRACAM

ULTRASPEC

HiPERCAM

GOTO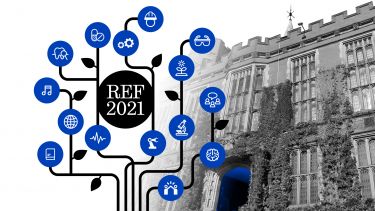 Research Excellence Framework 2021
We have been rated 1st in the UK in terms of the quality of our research. In the latest REF, 100 per cent of research and impact from our department has been classed as world-leading or internationally excellent.
A world top-100 university
We're a world top-100 university renowned for the excellence, impact and distinctiveness of our research-led learning and teaching.