There are many different funding and scholarship opportunities for PhD research students in Politics.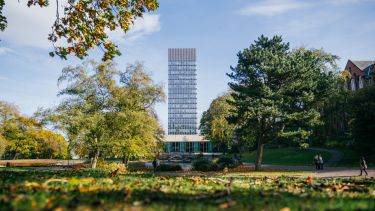 Scholarships
The University of Sheffield Faculty of Social Sciences has funding for a range of PhD scholarships. These include ESRC White Rose Doctoral Training Partnership (DTP) and Faculty scholarships. 
Applications for PhD scholarships for the 2021/22 academic year are now closed. Please keep checking this page for more information about 2022/23
We strongly encourage PhD applications in the following broad areas:
Cities, Environment and Liveability
Security, Conflict and Justice
Education Childhood and Youth
Data, Communication and New Technologies
Wellbeing, Health and Communities
Sustainable Growth, Management and Economic Productivity
Civil Society, Development and Democracy
Our scholarships cover:
Tuition fees
An annual stipend to cover living expenses equivalent to UK Research Council rates
Research Training Support Grant
All scholarships are available as a +3 (PhD) or 1 + 3 (MA Social Research and PhD) basis to ensure students meet ESRC training benchmarks for social research methods.
White Rose Social Sciences Doctoral Training Partnership Studentships
If you are interested in studying for a PhD in Politics and International Relations, you are eligible for nomination by your supervisor to the WRDTP Studentships.
Find out more​​​
Eligibility
Our Faculty scholarships are open to applicants of any nationality and in any discipline within the Faculty of Social Sciences. Most ESRC White Rose DTP scholarships are open to UK and EU applicants; there may be limited opportunities for overseas students, and all applicants should check ESRC White Rose DTP guidance before making an application.  
All our scholarships can be held in any department within the Faculty.  Initial enquiries should be made directly to the academic department in which you wish to study.
Training
We offer an outstanding academic environment for our PhD students. We provide an interdisciplinary research experience via the White Rose DTP to all our PhD students, regardless of scholarship funding source. Quantitative and qualitative methods training at both Masters and PhD level is provided by Sheffield Methods Institute. There are also opportunities for three month internships with public, private and voluntary organisations.
Further information about our Social Sciences Doctoral Training.
Timescales and how to apply
Information on the scholarship application process can be found here.
---
Other funding sources
Part-time tutoring
Subject to certain considerations of progress in your research, you will be offered the opportunity to teach undergraduates in seminars. Department policy is that such teaching is not normally undertaken in the first year of research, and is restricted to a maximum of two or three hours a week. Students who undertake teaching in the Department are required to attend a teacher training module.
Part-time work
Many students work part-time alongside their studies. Your membership of the Students' Union entitles you to support from the Job Shop.
Postgraduate Research Travel Fund
The cost of fieldwork for postgraduate research can be significant, particularly when this involves travel overseas. The Department, therefore, provides a small fund to contribute towards the travel and subsistence costs of fieldwork.
Postgraduates have the opportunity to submit an application for support prior to undertaking the fieldwork. There are two opportunities to apply to this fund each year, which are publicised within the Department.
Conference Support Fund
The Department of Politics and International Relations offers a small fund to staff and PhD students who wish to give original research papers at major national or international conferences. The fund subsidises conference fees, accommodation and travel. Further details can be found on the application form, which you can download at the top right of this page.
---
Tuition fees
Tuition fees are charged to cover registration, tuition, examination and membership of the Students' Union. They do not include accommodation, other living expenses or re-examination fees.
| Year | Home 2020-21 | Home 2021-22 | Overseas 2020-21 | Overseas 2021-22 |
| --- | --- | --- | --- | --- |
| MPhil and PhD fees | £4,406 | TBC | £18,500 | £19,450 |
Find a PhD
Search for PhD opportunities at Sheffield and be part of our world-leading research.