The University of Sheffield aims to become one of the most sustainable education and research-intensive universities in the country. We are working to align our research, innovation, entrepreneurship and education to provide sustainable value for money across all our activities. This is because it aligns with the University's core values and commitments to students, staff, partners and other external stakeholders and meets our statutory obligations.
Procurement activity across the University will be used as a driver to evidence that sustainable value for money is being achieved.
The procurement strategy sets out the University's medium-term strategy for the next four years and provides an overview of the strategic direction of procurement arrangements across our University and demonstrates how activity will support and enable achievement of objectives in the Vision Statement up to 2026. It is a strategy for the whole organisation and is aligned to the University's Vision Statement, the Sustainability, Financial Operating, Value for Money Strategies and the Technology Enabled Strategic Framework in order to visibly confirm our "One University" approach to procurement delivery.
The full procurement strategy can be accessed via the link below.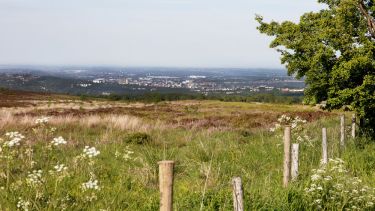 Sustainability
The University of Sheffield is committed to sustainability, and we actively encourage our suppliers to be too. You can help by signing up for the NETpositive Supplier Engagement Tool.