Information for suppliers
The University of Sheffield approaches all purchases with the aim of the best value for money.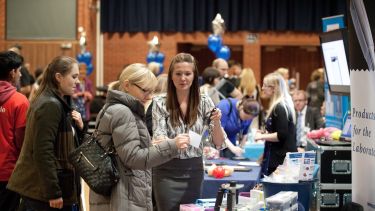 Off
The University of Sheffield is not a contracting authority for the purposes of the Public Contracts Regulations 2015 (as amended) and its procurement activities are not subject to the Public Contracts Regulations 2015. Advertisement of any contract in Find a Tender journal or Contracts Finder is at the sole discretion of the University and is undertaken on a voluntary basis with no implied obligation to comply with the procurement legislation.
How we buy
Each department or faculty hold their own budgets, and are ultimately responsible for purchasing its own goods and services following the appropriate procurement procedures.
Following the University's standard procedures (all figures exclude VAT):
For purchases under £5,000, departments are advised to purchase through the best value for money approach. This is if the goods/services are not already covered by an existing contract.
For purchases between £5,000 to £50,000, departments are advised to complete a quotation exercise to receive at least three quotations.
For purchases over £50,000, the Procurement team will advertise these as tender opportunities. This is typically for the purchase of more specialist items of equipment/services, or large works projects. All opportunities are advertised on our e-tendering portal, In-Tend, and through Contracts Finder (and the Find a Tender Service (FTS), if appropriate). 
View our current tenders on In-Tend
National contracts/frameworks
The University is a member of the North Eastern Universities Purchasing Consortium (NEUPC), allowing us access to existing regional or national contracts/frameworks for a range of goods and services developed by the NEUPC or a partner consortium.
The University can also use any other contracts/frameworks accessible to the higher education sector.
Grant funding
As the University does regularly receive grant funding, these procedures may change according to grant requirements. For example, ERDF grants require a lower tender threshold of £25,000.
In addition to adhering to our own Financial Regulations, the University is bound by UK Procurement Legislation (Public Contracts Regulations 2015).
---
Terms and Conditions
All orders are placed subject to the University of Sheffield's Terms and Conditions, or subject to any special terms negotiated by the Procurement team during a tender exercise.
---
Code of conduct
The University is committed to carrying out procurement activities in an environmentally, socially, ethically and economically responsible manner.
To demonstrate this commitment, current and potential suppliers are asked to commit to responsible / sustainable procurement within their organisations and acknowledge their compliance with the principles of the Sustain supply chain code of conduct.
The code of conduct can be accessed here.
---
Becoming a supplier
If a department or faculty wishes to purchase goods or services from a new supplier, they must complete a new vendor request form.
This form is internal only, but departments will require certain information to be provided by the new supplier - typically in the form of a letterheaded document and a piece of bank documentation.
Suppliers will not be assigned a vendor number on the University's system at their request.
Once a vendor account has been approved and created, the department will raise a purchase order for the University's requirements.
The University of Sheffield operates a policy that prevents invoice payment where a valid purchase order number does not exist.
Please ensure purchase order numbers have been issued before goods and/or services are delivered.
---
Existing suppliers
Invoices
Please issue all invoices to invoices@sheffield.ac.uk
If you have any queries relating to outstanding invoices, please contact the Payments Team via invoicequeries@sheffield.ac.uk
Update your details
Please contact Vendor Database for any amendments to your vendor record, via vendordatabase@sheffield.ac.uk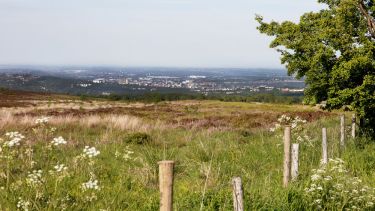 Sustainability
The University of Sheffield is committed to sustainability, and we actively encourage our suppliers to be too. You can help by signing up for the NETpositive Supplier Engagement Tool.
A global reputation
Sheffield is a research university with a global reputation for excellence. We're a member of the Russell Group: one of the 24 leading UK universities for research and teaching.