Dr Jilly Gibson-Miller
Lecturer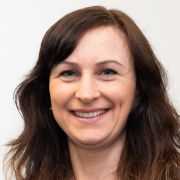 Profile

I am a registered Health Psychologist and Psychotherapist. I joined the Department of Psychology in 2012 and run a small private practice alongside my academic post. My research interests are in behaviour change, intervention design, self-regulation, and public health issues that involve risk behaviour; with special interests in Obesity and working with young people. My passion is in translating the evidence base of behavioural science into practice and policy; throughout my research career I have designed and delivered behaviour change interventions in a range of applied settings and with a range of participants and patient groups. I am always keen to forge relationships with cross-disciplinary academics, educators, health practitioners and voluntary/NHS services, to strengthen the links between research and practice.

Most recently, I have been researching the behavioural response of UK citizens to the COVID-19 outbreak, as the lead Health Psychologist for the COVID-19 Psychological Research Consortium study (COVID-19 PRCS), which is mapping changes in behaviour and mental health over time. I am particularly interested in groups that have been differentially impacted by the pandemic and public health issues that are emerging from this such as increased health inequalities, increased levels of domestic violence and the long term psychosocial effects of the pandemic on young people.
Qualifications

PG Diploma Integrative Psychotherapy (University of Derby)
Certificate in Teaching and Learning (PGCertHE, University of Sheffield)
PhD Health Psychology (University of Sheffield)
MSc Health Psychology (University College London)
BSc (Hons) Psychology (University of Liverpool)     
Research interests

I am an experienced academic researcher in the field of behavioural science and behaviour change with experience and interest in a range of quantitative and qualitative research methods. My research focuses on the development, design and delivery of evidence-based behaviour change interventions and explores in detail self-regulatory processes involved in behaviour change, using theoretical models such as the COM-B model of behaviour change, Control Theory and the Prototype Willingness Model.

As a practicing Psychotherapist, I have additional research interests in the interactions between mental and physical health. I am interested in how attachment style influences mental health and behaviour, including trauma responses to the COVID-19 pandemic in groups with existing mental health issues, frontline workers and other vulnerable groups.
Publications
Research group

Post-docs

Dr Laura Vowels and Matthew Vowels

Postgraduate students

Sonia Shpendi: Cervical screening in young women: exploring the nocebo effect (Joint supervisor with Dr Rebecca Webster)
Xavier McNally: How Zoos can empower people to live more sustainably (Second supervisor with Professor Tom Webb and Andy Moss and Charlotte Smith - Science team at Chester Zoo). 
Ayu Sari: Managing mental health in Indonesian schools (Second supervisor with Professor Richard Rowe and Dr Agata Debowska, SWPS University Poland)
Ankita Mishra: Violence against women: Access to justice from a social psychological lens (Joint supervisor with Dr Chantelle Wood)
Sebastian Odell: Attachment Anxiety and Jealousy: The role of Competitive Self-Evaluation (First supervisor with Dr Abigail Millings, Sheffield Hallam University and Dr Katherine Carnelley, University of Southampton)
Louis Stokes: Interview study with parents of children with SOX11- and MYT1L- (Academic advisor)

DClinPsy students
Grants

Gibson-Miller, J. Mental health and well being in people living with overweight and obesity during the COVID-19 pandemic. Research England COVID 19 Recovery Fund. Jan-July 2022. £29,148.
Barlassina L, Gibson-Miller J, Martinez-Perez A & Webster R. Getting back in touch: Emotional pathways to a post-pandemic world. Worldwide Universities Network (WUN) Research Development Fund 2021. Jan 2022 - Jan 2023. £15,000.
Gibson-Miller J, Mishra A & Wood C. Love Should Not Hurt: A Way Out. University of Sheffield Festival of the Mind 2022 fund. £2,931.
Levita L, Gibson-Miller J, Mason L, Bennet K & Bentall R. Listen to us! The psychosocial impact of COVID-19 on adolescents - A mixed methods study. ESRC.  July 2021-December 2021. £54,455.
Levita L, Gibson-Miller J & Mason L. Reprezent's On the Level – Covid-19 mental health programme in schools. Triumph Network. October 2020 – Sept 2021. £30,000.
Bentall R, Gibson-Milller J, Hartman T & Levita L. A longitudinal mixed-methods population study of the UK during the COVID-19 pandemic: Psychological and social adjustment to global threat. UK Research and Innovation. June 2020-Oct 2021. £301,434.
Gibson-Miller J & Loescher A. Dentists' attitudes in addressing obesity: A survey Study. University of Sheffield, Department of Psychology & School of Dentistry. March 2018. £5000.
Webb, Norman, Millings, Gibson-Miller & Benn. A rapid review of behaviour change techniques in interventions designed to promote healthy weight and support parents. Sax Institute. August 2015. $21,000.
Gibson-Miller J. Utilising implementation intentions to promote healthy eating in adolescents. University of Sheffield, Women Academics Returners Programme (WARP). 2014. £10,000.
J Appleton & Gibson-Miller J. A review of assessment tools to measure childhood overweight and obesity. British Academy Small Research Grant. June 2012-November 2012. £9936.
Teaching activities

I teach behaviour change (PSY350) and Research Methods at UG (PSY2005) and PG (as MO of PSY6121) levels. I supervise L3 (PSY346) and PG (PSY6110) projects and UG L3 extended essays (PSY331) on a range of topics. 
Professional activities

Psychology department, University of Sheffield:

British Psychological Society:

Member of the COVID-19 Obesity Task and Finish Group

CHAIN network:

Co-facilitator of the Special Interest group on Obesity

Cabinet Office:

Member of the COVID-19 Expert insights into Parliament group and COVID-19 Outbreak Expert Database

Professional Membership:

Health Care Professions Council:

Registered Practitioner (Health) Psychologist (PYL 17717)

British Association for Counselling and Psychotherapy:

Individual member (MBACP: 368294)

Association for the Study of Obesity:

World Obesity Federation:

Higher Education Academy:
Public Engagement and Media

Read the latest updates in the media from the ESRC-funded COVID-19 Psychological Research Consortium Study here. Our members feature in a range of media and our findings are regularly reported to the Cabinet Office, Department of Health and Social Care, Department of Education, SAGE's behavioural advisory group and Public Health England, as well as being disseminated to the academic community (view our outputs here).

During the COVID-19 pandemic, I have been a regular guest on news media for BBC radio Sheffield (3:10), BBC Look North and ITV Calendar. I have contributed to a wide range of patient information and newspaper articles worldwide and have taken part as an expert panel member in topical radio debates (e.g., Radio 4, The Briefing Room).

University of Sheffield online Faculty Seminar Series, 17th September 2020. 'Behaviour change in a pandemic: findings from the COVID-19 PRCS'

University podcast series on coronavirus examined, 29th April 2020. 'How the coronavirus is impacting on our mental health'.       

European and International Virtual Congress on Obesity (ECOICO), 1-4 September 2020. 'The role of dentists in the prevention and treatment of obesity: a UK survey'. Poster Presentation (EP-526, p306).