Employability in the spotlight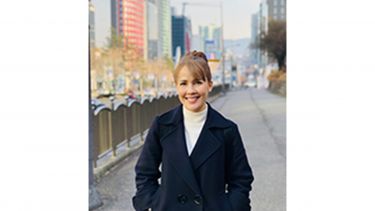 On joining SEAS in August 2019, Dr. Sarah Son (Lecturer in Korean Studies) took over the role of Employability Lead for the School. We've had a full semester of events over the last few months, including careers presentations from a number of East Asia-focussed companies and organisations with long experience finding roles for East Asian studies graduates. We have also worked closely with the University of Sheffield Careers Service to encourage students to take part in University-wide careers events and job fairs.
In December, SEAS held a Careers Retreat with over 50 students in attendance. Five SEAS alumni from fields including tourism, teaching, journalism, business and government took part in a panel where they shared about the highs and lows of the job search and presented their top tips for students preparing to enter the job market. The panel answered a wide range of questions from students, demonstrating the many different routes taken by East Asian Studies graduates after leaving university.
Some key tips presented at the retreat included:
Making use of the many online and offline support services offered by the University of Sheffield Careers Service and Career Connect;
Being proactive during breaks and holidays by seeking out work experience or volunteer opportunities to build your skills and expand your network;
Keeping a written record of experience and extracurricular activities, including skills learned and knowledge gained to help you with writing job applications down the track;
Researching industries, companies and organisations you'd be interested working in to find out whether they are a good fit for your interests and skills, and what they look for in their employees;
Thinking about ways to build your CV from the first year of your degree.
Two weeks after the Careers Retreat, all SEAS students were invited to attend a group personal tutorial focussed on employability. Personal Tutors took students through tasks and discussion topics to explore lessons from the Careers Retreat and to put together an employability action plan for the remainder of their degrees, including steps they can be taking now to prepare themselves for finding a job after their degrees.
In the coming year, we will be continuing to look at new ways to embed employability into the curriculum across our degree programmes. We will also continue to expand our efforts towards providing extracurricular opportunities for students to meet potential employers, learn about different industries and prepare for the job market.
A world-class university – a unique student experience
Sheffield is a research university with a global reputation for excellence. We're a member of the Russell Group: one of the 24 leading UK universities for research and teaching.