Excellent PhD supervision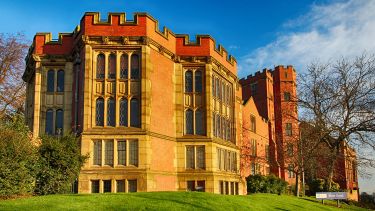 Last year Dr Mark Pendleton was recognised as a Dedicated Outstanding Thesis Mentor for the third successive cycle and this year we are very proud to announce that Dr Kate Taylor-Jones has been nominated by doctoral students in recognition of good all-round supervision that has really made a difference to doctoral students through the University's SuperVisionaries initiative.
The SuperVisionaries Initiative gives doctoral students to opportunity to share the impact supervision has had on their lives and aims to celebrate the great supervision going on across the university. The Initiative is not competitive, there are no shortlists, and no awards, it is a simply way to celebrate and say thank you to all the supervisors across the University doing an amazing job
Student testimonials
Kate Taylor-Jones
"We believe that our supervisor has supported us both so much throughout our PhDs so far. Kate is such a brilliant supervisor because she always makes time for us.
She is ever-thoughtful, whether this is through sharing with us interesting finds for our project; ensuring our wellbeing, and meticulously helping us in the areas where we struggle most.
There isn't a week that goes by where her wise advice isn't sought. Kate continues to open up our world to its possibilities, for which we are tremendously grateful. Thank you, Kate!"
Find a PhD
Search for PhD opportunities at Sheffield and be part of our world-leading research.