Building a sense of Community during lockdown
This Autumn saw many of us longing for the community-building spirit that develops naturally in an academic department – through informal get-to-togethers, special lectures, and the occasional after-work pub meet-up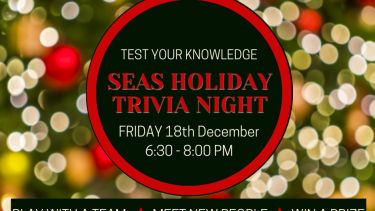 Off
For those brand-new to SEAS like me, the Autumn semester offered only a remote chance to meet students and other staff through online classes and meetings. Despite the restrictions that Tier 3 and a second lockdown brought us, the SEAS community created some unique experiences online that powered us through the time apart and found new ways to come together.
In October, staff put together a list of online events, festivals, and resources for the SEAS community full of the East Asian media and academic content that we normally enjoy in cinemas, concert halls, or lecture halls. The events focused on music, movies, art, history and language across Japan, China, and South Korea. To boost our spirits and bring new and old members together, Hugo Dobson led nearly one hundred staff and students in an online pub quiz, featuring some famously difficult questions on 1990s pop lyrics.
During the mid-semester reading week, SEAS staff organised a series of events that would take some of the attention away from studying and assessments, and help staff and students get to know each other better. Many staff volunteered to do fun meetups based on their areas of interest. Sarah Son and Sukyeon Cho both did live Korean cooking sessions, while Hannah Chang did a listening hour on Korean rock and pop music from the 1960s and 1970s. Jamie Coates held a virtual-games night with staff and students facing off against each other. I held a round table on the then-upcoming US election (which seems a long way behind us now). Mark Pendleton offered a lecture on his time visiting drag shows in Osaka in the 1990s. And Kate Taylor-Jones put together a full East Asian film itinerary with films that aptly explored the theme of 'home' while Clea Carroll created a one-of-a-kind walking history photo tour of Sheffield for those who had been in their homes a bit too much.
As the semester wound down, the SEAS community came together one more time before the Christmas break for a rousing holiday-themed pub quiz on the last day of the semester. And more than a dozen students and staff contributed their favourite holiday recipes to usher us into the long break.
The Spring semester presents another round of uncertainty as to when we'll be able to join together as a community face-to-face. But it's certain that we'll find ways to come together wherever we are.