Studying in Korea during a global pandemic
When Danniella set off to South Korea in the Sumer of 2019 she was looking forward to all the exciting and challenging adventures that come from studying abroad. What she didn't expect was a global pandemic, but luckily for Danni, she made great friends to spend lockdown with.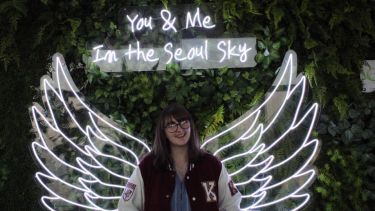 Off
When I was first preparing to move to Korea for the year, I was expecting to meet new people from all over the world, go and explore the most popular places in Korea and even enjoy some of the night life. A global pandemic was definitely not something I had planned for.
Our first week was spent exploring the area, getting to know where the most important shops and most delicious restaurants were. As well as this, we wanted to explore the campus so we would have a rough idea of where key places were like the language school, the post office etc. Korea university is one of the most magical and beautiful campus' I've ever seen. And at night, the lights along with the scenery were amazing and the amount of people who would be sitting on campus in the hot summer night drinking and talking was amazing. We also went to a few local areas that we'd heard were popular for foreigners (Myeongdong, Hongdae, Gangnam etc) and we were not disappointed. Korea kept fascinating us every day as we found more places to go and more things to see.
During our first semester, all the foreign exchange students were put into a society called KUBA (Korea University Buddy Assistants) where we are split into groups with Korean buddies who would be there to help us during our first semester at the university. KUBA was one of the most memorable parts of my year abroad as we'd meet once a week for group lunch and dinner, would go drinking as a group twice a week and every Saturday the Korean buddies would organise a day trip for the exchange students so we could experience some of the most enjoyable parts of Seoul. KUBA allows everyone to meet new people from all over the world who you wouldn't normally have a chance to meet and due to us language students being separated from the rest of the university, it also allowed us to make Korean friends so we could practice and improve our skills.
Classes started in the first week of September and so language students had to be put into the right level for their ability. We had to write an introduction about ourselves and also have a quick 5-minute conversation with one of the language teachers to help see what our ability was. Classes were every weekday 9am-1pm, which I admit, was hard to get used to at first but once we got into the swing of class, it was actually quite enjoyable. Our classmates were from so many different countries, and often none of our peers could speak English so you had to speak Korean for the whole class so you could communicate with each other. At first it was terrifying to talk to people from other countries, especially because you couldn't rely on English to speak, but it made class so much more fun as you didn't feel judged by your peers and would often help each other out if you didn't understand. Once a semester, the teachers would take you on a cultural trip to experience a particular part of Korean culture. For example, in my first level we went to Nami island which is a beautiful place full of wildlife and delicious food and we even went on paddle boats to help cool us down from the warm weather.
For our first 2 semesters, life was pretty normal. We'd go to class, would eat at restaurants, go drinking, sing at karaoke and would do anything that allowed us to experience Korean culture. However, when corona hit Korea, things began to change slowly. At first, we just had to wear masks during class and would be encouraged to wear masks on public transport, but as it began getting worse in Korea, and worldwide, there were tighter regulations put in place.
Just before our third and final semester, we received a message saying that our insurance was being nullified and we had to return to the UK. Many of my course mates chose to return, even after finding out that Korea university offered us insurance. So, in the end, out of everyone on our course, only 7 people remained in Korea. As I was originally living with a friend from Sheffield, I had to move into a smaller accommodation called a goshiwon. This was rather stressful at the time as our classes had just started again and I wanted to still spend time with the people leaving for the UK. Fortunately, I moved into a goshiwon where many of my British friends from other universities lived so I never felt lonely, even when all my course mates left.
Our classes were pre-recorded for our first 2 weeks of the semester and changed to live classes for the following 4 weeks. Our mid-term exam was cancelled and so 100% of our grades went on our final exams. For the last few weeks of class, we were finally allowed to go into the classroom however, our temperature was checked as we walked in and screens were put between students to prevent spreading the virus. Our semester trip also got cancelled which led to a lot of us feeling quite drained from the intensity of the classes as well as the lack of interaction between classmates.
On top of this, because of other localised breakouts, clubs were shut and places like karaoke rooms and pc rooms, which are very popular among students as they help relieve a lot of stress, were also closed. As Korea was generally doing a lot better than the rest of the world, many of the tourist places like the DMZ and palaces were also closed, which made it a little harder to experience a lot of what Korea had to offer. Thankfully, before these activities closed, my friends and I had gone to the palaces to wear hanbok (traditional Korean clothing), go to karaoke rooms after a night drinking.
The most devastating thing that was cancelled for me was KUBA and language exchange society, which I was looking forward to starting in the new semester. Our first 2 semesters in Korea were fully packed with different activities arranged by KUBA which meant there was always stuff to do each week if you wanted to get away from studying. But without that in our final semester, our schedules felt very empty and we'd often not know what to do with ourselves.
I was also fortunate enough to get a part time job whilst I was studying in Korea at a small company which also allowed me to improve my Korean and general working skills. However, because of a few outbreaks near the office, I could only work for 2 months. Corona definitely affected my year abroad, in more ways than I would have hoped, but I was still very fortunate to be one of the remaining students from Sheffield in Korea and was still able to do most of the things I intended to do before arriving there.
Whilst it might sound like our year abroad was ruined, not an awful much changed in daily life or in terms of traveling within Korea. My friends and I were still able to visit Jeju Island and Busan and still have the most amazing holidays with the only inconvenience being the masks we had to wear. I was still able to go and explore some of my favourite cafes and areas in Seoul and enjoy traditional food and activities. My favourite place to go was a place called Iksadong, which was home to Koreas traditional shops and markets that would sell delicious food, beautiful paintings and other things that are great for foreigners. I was fortunate enough to have made so many amazing friends in Korea, both from Korea and from other countries, which made my year abroad so enjoyable. Without them, my year abroad would have probably been a lot different. A lot of these friends I wouldn't have met if corona hadn't have happened.
Korea had given me so many memories from pizza parties with my friends, to class jokes that would make me laugh every time I heard it. Every time I met my Korean friends and could confidently speak to them in Korean, made me feel more accomplished than ever before. Whilst corona impacted my year abroad, I was lucky enough to be able to still experience things I had taken for granted like studying at a café or going to the cinema with my friends. I can't wait for the day that I can go back and enjoy some of the stuff I wasn't able to do before leaving and can't wait to see my friends again.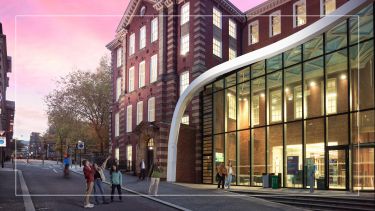 Visit us
Discover what sets Sheffield apart at our undergraduate open days on the Saturday 21 October or Saturday 18 November.