Professor Kate Taylor-Jones
School of East Asian Studies
Professor of East Asian Cinema
Head of Department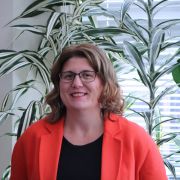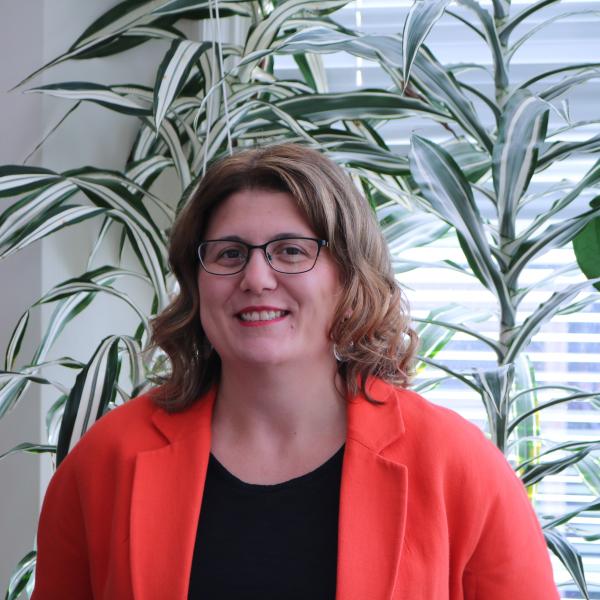 k.e.taylor-jones@sheffield.ac.uk
Jessop West
Full contact details
Professor Kate Taylor-Jones
School of East Asian Studies
Jessop West
1 Upper Hanover Street
Sheffield
S3 7RA

Profile

I have quite a varied background with a broad expertise in many forms of visual arts. My first degree was in English Literature at Goldsmith College, University of London and my MA and PhD, both from Exeter University, focused on the theoretical construction of the international film body.

In 2007 I took up a lectureship in Visual Culture at Bangor University, Wales where I taught across a variety of disciplines. I joined Sheffield in September 2015 as Senior Lecturer in East Asian Studies and I was made Professor of East Asian Cinema in January 2019.

I have been the recipient of a variety of grants from a range of funders including the AHRC, the British Academy, Santander, the Great British Sasakawa Foundation and the British Korean Society. I am currently Senior Researcher on the AFRISCREENWORLDS project funded by the ERC.

I have presented my work across the globe in a variety of formats and have lived and worked in Japan, Australia, France, Belgium and South Korea and I conduct research around the globe focusing on a variety of topics (see below).

I am also involved in various women's education and rape and sexual abuse prevention and aid programs. I have a longstanding record of external engagement – working with film festivals, distributors, schools and diverse audiences on the topic of East Asian cinema and culture.
Qualifications

BA Hons in English and Drama (Goldsmith College, London), MA, PhD in Film, Exeter University. Senior Fellow Higher Education Academy
Research interests

My research is highly interdisciplinary and draws on a variety of fields including film studies, history, gender and sexuality studies, media studies, visual culture and critical theory.

I have an ongoing passion for the study of the role that colonial and postcolonial movements plays in East Asian cinema. My recent monograph study, Divine Work: Japanese Colonial Cinema and it's Legacy has been described as 'concise, lucid and deeply researched', and 'opens up a vista on films and filmmakers who shaped and were shaped by the momentous events of the Pacific War'.

This book was selected for the Sheffield University Top 10 books and features in a display in Western Bank library alongside several of my other works.

I have a longstanding interest in representations of East Asian girlhood in film and media. This has culminated in a series of funded events and the edition collection 'International Cinema and the Girl, 'a welcome and important contribution at the intersection of girls studies and feminist film theory' (review, Journal of Girlhood Studies) as well as a series of workshops and articles.

I have also worked on the questions of the representation of prostitution and sex work in visual culture. After an international conference held in collaboration with Exeter University, a collected edition was published in 2017.

Current projects:

As part of a British Academy Newton Mobility Grant, I am working I in collaboration with Dr Wikanda Promkhuntong at the University of Mahidol in Thailand. Our project explores the socio-cultural ramifications of South East Asian film fan tourism and the role that colonial nostalgia can play in the promotion of certain sites and activities on the tourism map.

Alongside this, I am part of a funded five-year project with Dr Lindiwe Dovey from SOAS that seeks to bring African and Asian cinema into dialogue. There will be more details on this as the project develops.

I am also working on the further development on my work in Divine Work via an exploration of East Asian postcolonial cinematic aesthetics in contemporary film. The 'Imperial Traces: Postcolonial Aesthetics in Contemporary East Asian Cinema' project focuses on the questions related to the intersection of postcolonialism and cinematic aesthetics in East Asian cinema. I am currently working on a forthcoming monograph study.

I am also working on a longstanding multi-media project examining the representation of bride kidnapping and enforced marriage in film. This study focuses on the figure of a young (often no more than a child) woman forced into marriage (often via rape and then the threat of social disownment and isolation) vs. the romantic and eroticized notion of a consensual 'kidnap' and love match. This tension results in the kidnapped bride being a figure that travails the breadth of women's representation and contemporary debates on global gender narratives.
Publications

Books

Edited books

Journal articles

Chapters

Book reviews

Conference proceedings papers

Website content
Research group

SEAS Research Cluster

Associated research groups, collaborators and projects

Research Supervision

I have previously supervised PhDs in drama, film, translation studies and visual culture. I am currently supervising PhDs on girlhood in Japanese cinema, the philosophy of tea in contemporary Chinese cinema and the kimono in contemporary Japanese visual culture.

I welcome applications to undertake Postgraduate study in any of these areas: East Asian Popular Culture, East Asian Visual Culture, East Asian Media systems, Japanese Cinema, South Korean Cinema, World Cinema, Colonial Cinema, Gender in Visual Culture, Women Directors, Prostitution, Sex Work and Sex Trafficking in Visual Culture.
Teaching interests

I have long believed that the way to succeed in teaching is to ensure that you are enthusiastic about your own subject area. It is only by been inspired yourself can you inspire students in your classroom.

My overall teaching experience in Higher Education spans a total of twelve years and during this time I have taught full time at a variety of levels including EFL teacher, teaching fellow, lecturer and senior lecturer.

My aims are to educate others to become motivated and independent learners and therefore to contribute in a much more sustained and positive way to the wider academic community.

My classroom focus is on helping to cultivate students who are global citizens and capable of developing their own learning strategies and approaches to any topic. I am passionate about inclusivity and work to ensure that everyone in my classes can engage equally in the activities and discussions.

My modules include a range of teaching methods and formats including lectures, seminars, practical classes, workshops and individual supervision. As part of my continuing focus on teaching I have recently been made a Senior Fellow of the Higher Education Academy.
Teaching activities

This year I am organizing and teaching on the following modules:

EAS2011 East Asian Cinema
EAS1000 Exploring East Asia