Ku In (Kyuin) Kim
BA, MA, PhD
School of East Asian Studies
Teaching Associate in Korean Language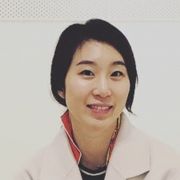 Ku.kim@sheffield.ac.uk
Jessop West
Full contact details
Ku In (Kyuin) Kim
School of East Asian Studies
Jessop West
1 Upper Hanover Street
Sheffield
S3 7RA

Profile

I am a Korean language lecturer and a researcher in Korean Studies.

I received a master's degree in Korean as a Foreign Language from Ewha Womans University and have been working as a Korean language lecturer at Sungkyunkwan University since 2014. I am excited to be member of the team at Sheffield from 2018.

While teaching Korean, I developed a passion for studying Korean language teaching and began pursuing a doctoral degree. I have since completed my coursework and am a PhD candidiate currently.

My dissertation is focused on the interrelationships between Korean language abilities and intercultural competence, and I am also interested in how culture-language teaching methods can be used to effectively communicate and learn about culture when teaching language.

In the School of East Asian Studies, I am teaching Korean language as a general elective as well as for degree majors. I hope positively impact the students at Sheffield as they study and learn both the Korean language and culture.
Research interests

I am greatly interested in both culture and language. In my master's thesis, I studied the development of Korean reading materials based on Korean culture.

While teaching Korean, I became interested in studying the interrelationship between culture and language in the multicultural classroom.

Currently, I am conducting research on the relationship between Korean language acquisition ability and intercultural competence.

My research interests include:

Intercultural Competence and Language acquisition
Culture-Language Learning
Korean Language teaching method
Korean Culture teaching method
Publications

Journal articles
Teaching interests

Learning a language also involves learning the culture of a nation and its people. Therefore, I think of the language classroom as a way to not only help people communicate effectively in a linguistic sense, but also in a cross-cultural one.

It is my view that language-learning will enrich one's own life through a wider view of the world.
Teaching activities

I coordinate the following modules;

EAS171/6251 non-specialist Korean language I
EAS172/6261 non-specialist Korean language II
EAS201 Advanced Korean I
EAS301 Advanced Korean Ⅲ
Professional activities

Translations Published (Korean to English)

2015 Korean for Overseas Koreans (English) Volume 4.2-6 by Ministry of Education of Korea.

I was a Korean-to-English translator on the 2015 "Korean for Overseas Koreans" (English) Volume 4.2-6. This is a textbook designed and published for Hangeul-Schools (schools for overseas Koreans), and in this case, for ones in English-speaking countries.

In 2015, the text was newly designed to take the learning habits of students in English-speaking countries into account.The curriculum presented in the text aims to develop balanced speaking, listening, reading, and writing capacities.

The text also focuses on learning various aspects of Korean culture in novel ways. Each edition comes with a student workbook and teacher's manual.