Being a Dual Student in The School of East Asian Studies

Caroline Hawkins
Korean Studies with Japanese
BA
Caroline is a final year Korean Studies with Japanese student here in the School of East Asian Studies. Caroline fell in love with Sheffield at one of our Open Days and has felt supported and encouraged to her full potential from the day she started.
Why did you choose to study at the University of Sheffield?
I fell in love with Sheffield on the open day. It is a beautiful city with nature so close by. As someone who comes from a tiny village in the middle of nowhere I liked the idea of not having to sacrifice nature for the comfort and convenience that comes from living in a big city. Not only are the university facilities amazing and close to the city centre but the staff are also so friendly and inviting. The University of Sheffield felt like a place where I would be supported and encouraged to reach my full potential.

What do you enjoy most about your dual course, and why?
The best thing about doing a dual course is that I get to build friendships with people from two different countries. When I was studying in Korea on my Year Abroad, my classmates were all Chinese or Japanese. I have some incredible Japanese friends I met through that experience, and I hope to one day fly to Japan and meet them again. It is an amazing skill to have to be able to connect with two different cultures and the memories I have gained from being part of both the Korean society and the Japanese society are ones I will never forget.

What's the best thing about being a dual honours student?
The best thing about being a dual honours student is probably that it significantly increases your employability. Not only does it look good on my CV when I have applied to work for Korean and Japanese companies, but other businesses have also expressed to me that having a degree in two languages is impressive and this has sparked conversation in job interviews. The year abroad is a great opportunity to meet different people and gain independence. The things you learn through studying abroad are invaluable and another brilliant interview topic.

What skills have you developed during your course that will be useful after you graduate?
Studying Korean and Japanese has allowed me to develop many key skills. Studying languages has led me to become confident in my communication skills and as someone who has experienced culture shock and regularly meets people from other countries, I have become an extremely open-minded person who can easily adapt to new situations. I am understanding of other cultures and thus have become both perceptive and patient. These are all skills that I can easily apply to my future employment.

Would you recommend studying for a dual honours at the University of Sheffield?
I would definitely recommend studying for a dual honours at the University of Sheffield. Staff are kind and engaging and my modules have all been extremely interesting. My university experience has gifted me independence while always providing me support if needed. The course has allowed me to learn about topics as diverse as contemporary North Korean society and Japanese digitalisation alongside my language studies and the year abroad was incredible. Not only have I grown academically but also as a person. I have utterly enjoyed the whole experience and I now feel ready to enter the world of work.
What career path do you intend to follow and what's the end career goal?
I am currently applying to roles in sales, marketing and management at companies that will allow me to use my language skills. I'm hoping to be trained up in one of these fields and the end goal is to progress to a high level in whichever field I choose.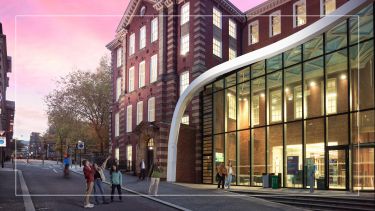 Visit us
Discover what sets Sheffield apart at our undergraduate open days on the Saturday 21 October or Saturday 18 November.