I love China, and the course has revealed that I love South Korea too!
MSc student Georgetta found that the experiences she has during her Masters guided her ideas of what careers path she wanted to take after university.
Why did you decide to study East Asian Business MSc?
For my undergraduate I studied Spanish and Contemporary Chinese Studies.
With two languages under my belt, I wanted to understand the political, economical, and social aspects of business in East Asia, particularly in China and South Korea.
I wanted to have a better understanding of business but with the addition of specialised knowledge on Asia. Sheffield offered the best of both of these.
What do you enjoy most about your course and the subject you are studying?
I love China, and the course has revealed that I love South Korea too! I have enjoyed learning in-depth about culture, society and the various aspects of East Asian Business and its impact in the region.
I loved the Work & Organisation in East Asia module as it has inspired me to write a dissertation that I am passionate about and enjoy.
I also really enjoy that I have been able to continue my language skills and add Korean to the list! My course modules interlink together into a well-organised web of knowledge, skills and a bigger understanding.
What attracted you to the University of Sheffield?
The standard of teaching, both of languages and other modules, as well as the variety of subjects. I could take up Korean and Chinese in addition to picking modules in business that would broaden my learning.
What is it like to be a PG student in the School of East Asian Studies?
The support from academic staff is excellent. They are just an email away and are always prepared to answer questions, whatever the hour! My tutor has always welcomed me with a smile and taken the time to make sure that we have a good chat about what I'm doing and offering his support in any way.
The same goes for the rest of my lecturers and it feels really rewarding to feel very much a part of the SEAS department.
Do you know what you want to do at the end of your course?
I'm going to London to work for KPMG in Resourcing as I was inspired by my work and organisation module to pursue HR and its various departments as I love working with people and understanding how organisations operate.
Has the department and/or University been helpful and able to advise you on how to reach you goals after graduation?
It has helped in being a part of my life and showing me what I'm interested in, what I can do and what is possible.
The services here, should I have used them, are fantastic and also provide so many different options for the future.
I would specifically commend the SEAS department for the continuous emails of jobs available in East Asia.
What do you like most about living in Sheffield?
The university atmosphere around campus is really great; it's always bustling with students and with many events going on.
The societies and sports on offer give everyone a great chance to either try something new or became part of something we've tried before.
Sheffield also has a lot of coffee shops that are well-priced and offer a good change of scene from the library walls!
The peaks are also not far away so it's easy to escape the city life for a breath of fresh air.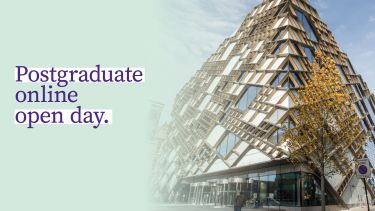 Postgraduate online open day
Book your place at our online open day on Wednesday 26 April to find out more about postgraduate taught study at the University of Sheffield.