Global Conversations Report: Alyssa
Meeting a Sheffield Alumna working for the UK Government in Japan.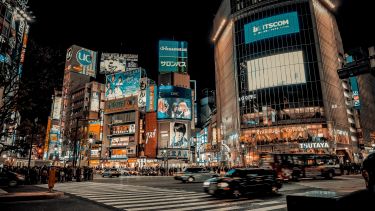 Off
When arriving in Japan, I was uncertain about the career path I wanted to take at the end of my degree. Having just finished a Leave of Absence due to coronavirus restrictions resulting in a cancellation of the year abroad, I had worked for a year at a school and realised I wasn't all that certain about what I wanted to do in the future. When I heard about the Global Conversations initiative, I applied in the hopes of expanding my knowledge on networking, discovering different job roles and opportunities that are available after graduating with a degree in SEAS.
.
As part of the project, after learning about how to approach alumni in a respectful manner and what the core aims are in networking, we were able to express the careers we were interested in, to match up with an appropriate alum. After discussing my interest in diplomacy and work as a civil servant, I connected with an alumna who lives and works in Tokyo as part of the British Government. I received a very quick response via email from this alumna, who was very friendly and keen to meet with a fellow Sheffield student, and we decided to meet in Ginza for dinner. 
We met just before Christmas, so I was able to see all of the Christmas lights and festive decorations around Ginza, a part of Tokyo that I had yet to visit. I appreciated having a reason to explore an area and make an exciting trip on what would have otherwise been an average week at university. The alumna met me at a restaurant in Ginza that she suggested, which had a casual atmosphere. I found that for this experience, it was ideal to let the alumna take the lead on the setting and formality of our relationship. I had asked her in the email when/where would be most convenient for her, as I understood that she was going out of her way to meet with me.
The alumna, as her email implied, was very open to answer all of my questions about her time in Sheffield, career path and current position in the British Government. Her career path was an unusual one, which she admitted early on. An interest in the arts, particularly Japanese art, led to employment with a Japanese art collectors' firm, in the South of Japan. She told me that this is where her Japanese language skills excelled, and she became truly fluent and confident in her speaking abilities. Although this job paid her well, she found the Japanese work life to be all consuming. This was something I was really interested in hearing about, as I had heard a lot about how gruelling the Japanese work culture can be. The alumna told me about how she ended up finding the work culture to be something that she could no longer sustain, prompting her to explore other employment opportunities. 
When she discovered the position in the government being available, she applied in the hopes of being able to make a difference and find a rewarding job with a better work/life balance. I was curious to hear about the application process, as civil servant/government jobs are known to be very competitive, and I learnt that they asked lengthy questions that required a lot of time and consideration. She made it clear that you don't always need to follow the conventional routes of applying to jobs after university, 'Also, the graduate schemes aren't the only way of getting in. Working in one department can help you be moved, or seconded to another. You could also work in the private sector and gain experience before joining as an expert in what you do'.  The JLPT was required for the position, but as she had previously worked in a Japanese company and there was a Japanese interview, the JLPT didn't end up being necessary. I think that it's reassuring to know that even large organisations like the government will make allowances and exemptions if they can see your real ability and suitability for the job role. 
The opportunity to meet the alumna also meant that I could ask for her advice for students who are aspiring to have a diplomatic/government job. She said, 'I would do research. There are tonnes of different types of jobs available across the civil service, probably ones you have never even dreamed existed.' I learnt about just some of the variety in jobs within the civil service, home jobs vs overseas roles are just one thing to consider. With a degree in an East Asian language, the possibilities really are endless, and you have an advantage with being able to work in your country of choice or at home in the UK thanks to your language abilities.
This experience has been an extremely rewarding one. Not only did I learn so much from the alumna I met with, but I have gained confidence in networking, learnt how to send networking emails, grown my LinkedIn profile and really started to think about what I can be doing now in order to benefit and further my career in the future. If you can participate in the Global Conversations scheme, I definitely recommend doing so, to broaden your knowledge of working life after university and all of the experiences that are available to you.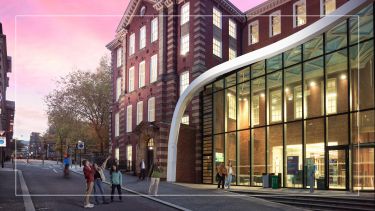 Visit us
Discover what sets Sheffield apart at our undergraduate open days on the Saturday 21 October or Saturday 18 November.