Global Conversations Report: Summer
My motivation for participating in the Global Conversations project was a curiosity over the potential job prospects for a Japanese Studies BA graduate to find and build a career in Japan.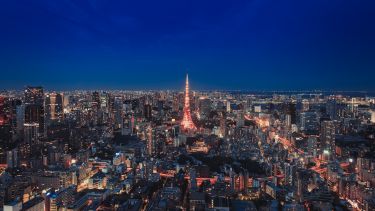 Off
At various open day events I had seen a variety of companies advertised as being career destinations for SEAS Alumni, though none that specifically appealed to me. In this sense I began the project with an open mind, as I simply wanted the opportunity to see for myself what kinds of jobs were being done by SEAS Alumni in Japan, and how they felt about their journeys through the world of work after leaving Sheffield. Upon meeting my chosen alumnus, head of advertising technology for a major international music streaming company, I was pleasantly surprised by what he had to say. My time here in Japan during the year abroad up until our meeting had somewhat disillusioned me to the idea of working in Japan as a major career at all; the 'othering' phenomenon which prevents almost all internationals from fully engaging in Japanese society is often overwhelming and demoralising. However, my alumnus breathed a new hope into my dreams. After graduation, my alumnus moved straight to Japan, and over the preceding twelve years had had a varied career through teaching, to translation, to ad tech, working for a successful German startup before joining his current company almost three years ago. 
His main advice to me, as we met over coffee in the trendy Miyashita Park shopping centre in Shibuya, was if you're smart about how you approach the job world then it is indeed possible for an international to live and work successfully in Japan. However, you must be honest with yourself about whether you can handle the feeling of being an outsider, and laugh it off. "Around twelve of us came over [to Japan] after graduation, but after three years only three of us were left," he shared. He explained that for many people, it was simply too difficult to try and find decent work outside of English teaching once they had started, as most Japanese companies view time spent working as an English teacher (typically teaching assistant) as time wasted. To overcome this, he recommends passing the N1 (or at least N2) JLPT (Japanese Language Proficiency Test) as soon as possible, and then moving into translation work rather than English teaching. The main reason for this is you can become very knowledgeable about a specific area through translation work - for example, my alumnus knows all the technical kanji to do with microwaves, as his first job was in translation Microwave instruction manuals. Once he has built up a few years of experience, including as a manager, he was able to apply for other Japanese-language jobs with something to back up his claims as a proficient worker within a Japanese language workplace. 
The most critical piece of advice he gave me was to turn what holds back so many internationals, our foreignness, into your biggest advantage. "I would remind [my interviewers] that I can do tasks and communications that they may not want to do, such as speaking to international departments and higher-ups on behalf of the company.". This argument helped him get the job with both the German start-up and his current position as Head of Automation. 
I was inspired by my conversation with my alumnus, as he gave me real tangible advice on how to succeed in a career of your own choice in Japan, as an international worker. He even encouraged me in my dream to become a midwife, explaining how with a growing number of non-japanese speaking people living in Japan, there is a greater need than ever before for bilingual midwifery care. Overall I would really encourage other students to participate in this programme. It has been a brilliant opportunity to gain insight into the working world of Japan, and I am especially pleased with the individual advice that is made possible by meeting an alumni one-on-one.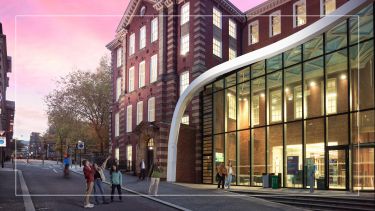 Visit us
Discover what sets Sheffield apart at our undergraduate open days on the Saturday 21 October or Saturday 18 November.