Global Conversations Report: Harriet
Ever since I began studying for my degree at SEAS, the most frequent question I have received about Japanese Studies is concerned with which field of employment I am to prospectively enter once I graduate.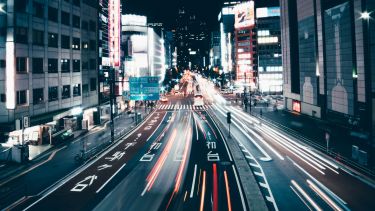 Off
 In all sincerity, for a long time I could not provide a confident answer to it—the principal reason I wanted to study Japanese was because I had an interest in learning another language, and in addition to this, I greatly appreciated that I could diversify my learning by completing modules in a range of subject areas. In other words, I was previously not so concerned with the outcome of my degree, but rather the process of completing it. As I concluded my second year and prepared to travel to Japan for my year abroad, I realised it would be beneficial to begin more proactively thinking about viable career routes, as well as participating in the means important to finding employment in certain fields. However, since I had not previously pursued this line of thought in any significant depth, I found it difficult to know where to begin when it came to thinking about future career opportunities.
When I was contacted about Global Conversations, a project wherein Japanese Studies students currently studying for their year abroad would be given the opportunity to learn about professional networking and subsequently conduct a meeting with a SEAS alumni residing in Japan, I thought it would be a perfect opportunity to confront the apprehension I had about seeking employment following graduation. Additionally, as I had not fully explored potential career paths for graduates in the field, I found my networking and communication skills to be at a deficit. Through participating in Global Conversations, I would be able to refine these skills both through structured skills sessions and practical application of what I learnt during these sessions. Optimistically, I also strove to establish a professional contact within Japan, which I hoped would not only serve as an introduction to networking, but also be a source of advice applicable and relevant to those completing a degree in Japanese Studies. 
The skills sessions I attended as part of participating in Global Conversations were clearly structured and outlined both the aims of the project as well as emphasised the importance of making connections in the world of employment. In addition, I found meeting the other participants of the project to be a great experience, as we were like minded and shared similar concerns about seeking career opportunities. The key components and skills needed for professional networking were broken down into digestible sections, and by the time I had attended these sessions I found myself to be far more confident when faced with the prospect of reaching out to a SEAS alumni, which was initially somewhat daunting seeing as I had no similar past experience. However, after learning more about what networking is and how it can be beneficial, I was enthusiastic to discover more about what sort of fields graduates of Japanese Studies enter, and how I could prepare to move from university into work. 
Using the guidance I received from these skills sessions, I contacted a SEAS alumni who works in the video game industry, and we were able to meet in Kyoto to discuss her career path. I was very curious about the steps she took since completing her MA in order to find employment in her field, so I initially decided to centre my questions around the connection between her studies and her current job. She explained that she had a consistent interest in Japanese video games throughout her life, and so therefore wrote her dissertation about this subject with a concentration on Nintendo whilst studying at SEAS. Furthermore, a major video games company offered her a job interview due to the research she completed, thus beginning her career in the industry—a revelation which somewhat surprised me since it betrayed my preconceived notions about finding employment in her field. When I remarked that it sounded serendipitous, she pointed out that it would be beneficial to focus my studies on a subject I am interested in regardless of my speculative future prospects, since job opportunities are difficult to predict, and could arise in unexpected ways. Due to this, she explained it may be most fulfilling to research a topic I have a pre-existing interest in, and could even lead to a career opportunity as hers did.
However, the alumni not only stressed the importance of pursuing my areas of interest when considering possible employment routes, but also how my degree might lend itself to a career path in ways I had not previously considered. She stressed how valuable it is to develop transferable skills while studying at university, and suggested that the experiences I gain from completing my degree might prove to be my most useful assets when working in a professional environment in the future. As I am currently studying for my year abroad, she focused on the skills I am developing by living in Japan when outlining how my degree could aid me in these more abstract ways. Above all, she explained, my ability to adjust to living and studying in Japan is a clear indication of my versatility, and the experiences I have while studying here both help to develop and signify my adaptability to diverse situations—an undeniably valuable skill in the workplace. Since it was so relevant to my current position and the immediate action I can take in relation to my career path, I found this discussion to be truly enlightening. I realised that my experiences can be valuable even if they do not directly relate to the completion of my degree, since I can continue to develop my communication and interpersonal skills outside of a university setting. Of course, my decision to participate in Global Conversations serves as a chief example of this, as I had the opportunity to consciously work on and improve my networking and spoken communication skills. 

Conclusively, participating in Global Conversations has served as a perfect introduction to networking, and has allowed me to learn more about making professional connections, as well as begin to develop my communication and networking skills. Furthermore, the opportunity of arranging and conducting a meeting with a SEAS alumni has allowed me to apply these skills practically. Through this meeting, I have also gained invaluable knowledge pertaining to the transferable skills I have developed during my degree, and the ways in which I can utilise these skills in employment. Most significantly, I have realised the importance of the action I take whilst completing my degree, as exploring areas of interest within my studies could ultimately aid in guiding my future career path. Going forward, I hope to continue building upon the skills I have begun to develop over the course of the project by remaining conscious of the abundant benefit of networking, and also more actively consider how my academic interests might be relevant when entering certain fields of employment in the future.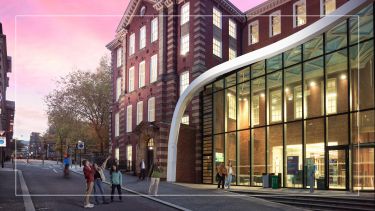 Visit us
Discover what sets Sheffield apart at our undergraduate open days on the Saturday 21 October or Saturday 18 November.