Global Conversations Report: Vesela
As part of the pilot Global Conversations programme, which aimed to connect students on their year abroad with Sheffield alumni living and working in Japan, I met with an alum who is the managing director of a major recruitment agency in Tokyo.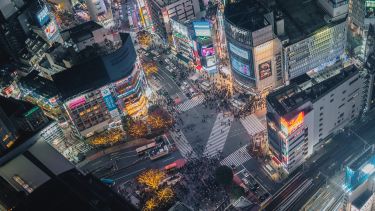 Off
As a final year student, I am still in the middle of doing research on different companies and positions, thinking lots about what my qualities are and what could my first job after graduation possibly be. I'd heard a lot about the recruitment sector but was still somewhat confused as to what it was that recruitment consultants actually did, or what it takes to become one. When I got the chance to meet the alum, whose career path had mostly been in the sector, I saw an opportunity to broaden my horizons and make contacts in an industry I'd potentially be interested in working in. 
The meeting itself was not anything too formal, so I felt like I had the chance to ask all sorts of questions about their career path, living and working in Japan, recruitment in general, etc. As I got invited to have a look at the company headquarters, part of the meeting was held there, and the latter half in a nearby restaurant over lunch. 
The notion that I had of what it meant to work as a recruitment consultant was more or less correct – in brief, they act as a liaison between companies and specialists looking for a job. However, they do not have to be experts, or in fact, have any experience at all in a certain industry in order to recruit for it, so you can have major IT firms as your clients, but not have graduated, for example, with a Computer Science degree from university. What is more important in this role is both building and maintaining relationships with clients, understanding candidates' needs as well as those of the companies, in order to have the best possible match that will result in long-term employment. 
An interesting impression I got from discussing the alum's career journey was that, at the end of the day, in recruitment, as with many other jobs, you need to have some essential skills, which are core to the job – in this case, exceptional communication skills and a strong work ethic, to name a few – and the rest, well, you learn as you go. The important thing is, though, to give things a try, even if you are sometimes unsure. It's okay to be unsure and not know exactly what to do! This is me speaking from my own personal experience, as well as that of my peers, but more often than not, we can get so discouraged if we look at a job ad and are not the 'perfect' candidate for it, one who ticks every box on the job description, that we do not even shoot our shot and apply. I find that we also tend to stress way too much about our entire career path since day one, thinking we should be successful from the get-go, and wondering about whether we are making the best choice when applying for a position. The truth is though, that there is no telling what the future holds, and in reality, it is completely normal to switch several jobs or even industries, especially in the beginning of your career. Our first graduate job is not the be all, end all, nor do we have to be certain it is our 'dream job', because something better might well come up without us even having considered it, so just make a choice, take a step forward and see where it takes you. That is exactly how the alum landed their very first job in recruitment. They had absolutely no idea they would end up working in the sector, yet alone in Japan, as they were initially thinking of becoming a teacher in the UK. The opportunity to do the JET (Japan Exchange and Teaching) programme here in Japan came up randomly and they decided they've got nothing to lose. Their entry into recruitment itself was just as much of a chance event, but here they are now, working at a recruitment agency at the top of its industry. 
A fact I was surprised to learn about from our conversation was also that the recruitment industry in Japan has continued to grow for quite some time now and is currently one of the largest ones in the world. The industry in Japan also happens to charge one of the highest fee percentages and therefore, have higher OTEs (on-target earnings) than most countries in the northern hemisphere, technically making a job in recruitment in Japan more profitable than in many other places. What this seems to boil down to is the good old supply and demand – as you may already be aware, the skilled labour market in Japan is shrinking, while the number of companies seeking to acquire new talent is increasing. The overall lack of bilingual professionals in the country contributes to this as well and makes for a vicious competition for candidates, further amplifying the already important role of recruitment agencies in the country. As my dissertation topic was related to the integration of highly skilled foreign workers in Japan, I am very interested in its labour market conditions and their effects on things such as emerging recruitment and employment trends, so I was greatly intrigued by these revelations.
All in all, I would greatly encourage anyone who can participate in the Global Conversations programme to do so, as I found it was a great chance to go out of my comfort zone, learn something new and in a sense, take off some of the pressure I'd put on myself when it comes to finding 'the right' job. It was a fantastic networking opportunity, which got me connected not just with the alum, but with other students from SEAS as well. If you've always heard about networking, but didn't know where to start from, I highly encourage you to sign up to the programme, as it will give you a solid comprehensive overview of the basics of networking and most importantly, a chance to put yourself out there and give it a go in real life. You do start off by building some rapport through written communication before you meet your alum and the staff members organizing the programme are always here to help, so I promise it's not as scary as it sounds - it can actually be really beneficial, not just to your career development, but also to your growth as a person.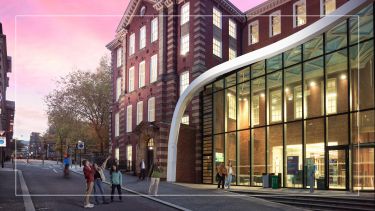 Visit us
Discover what sets Sheffield apart at our undergraduate open days on the Saturday 21 October or Saturday 18 November.