Information about study abroad opportunities
A core element of our four-year courses is the year abroad which you spend in the country you are studying.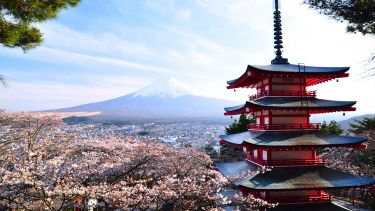 Language year abroad
If you are studying on one of our Chinese, Japanese or Korean Studies course you will spend two years studying in Sheffield before heading off for your year abroad at a top-ranking university in China, Japan or Korea.
The Language Year Abroad offers you an unrivalled opportunity to improve your language skills; in particular, your spoken skills will improve dramatically.
It will also give you valuable insights into the country and its people.
Funding your year abroad
Most students find that the immense advantages, academic and personal, of the Year Abroad more than justify any extra cost.
As the Year Abroad is part of your Sheffield degree you pay reduced tuition fees to Sheffield and you do not pay any fees in China, Japan or Korea.
There are also a number of scholarships available to help cover some of the costs which are allocated on a competitive basis
Find out more about the cost of your year abroad and the help that is available
Student experience
We recently interviewed three students and asked them to send in photos and videos and to share their experiences and memories of their year abroad.
You can hear the experiences of all three students - see photos of Rhian Osborne's year in Seoul, Harry Dibbs' time in Nanjing and his visit to the Great Wall of China and Julian Bentham's many travels and activities across Japan.
---
BA East Asian Studies
Open your world.
Global opportunities.
Studying at Sheffield is a first step towards a career that could take you anywhere in the world.
Study or work in another country
Spending time abroad during your degree is a great way to explore different cultures, gain a new perspective and experience a life-changing opportunity and one you will never forget. 
For the majority of our courses you can apply to spend a year abroad after you've joined the University. There are also some courses which have a compulsory year abroad as part of the degree.
We have partner universities worldwide. You can apply to spend time in destinations including Australia, Canada, Europe, India, New Zealand, Singapore and the USA.
Spending time abroad during your degree is a great way to explore different cultures, gain a new perspective and experience a life-changing opportunity and one you will never forget. 
On this course you have the opportunity to apply to add a year abroad, usually between the second and third year. We have over 250 University partners worldwide and popular destinations for our students include Europe, the USA, Canada, Australia, Singapore and Hong Kong. 
Find out more on the Global Opportunities website.
Short-term international experiences
Summer schools give you the chance to study abroad during the summer break. Some degrees offer field trips. We also offer support for students who volunteer internationally and undertake work placements abroad.
Student Experience
East Asian fieldwork
The East Asian Fieldwork trip is a core module you will take in the second year of your degree. The module involves a two week trip to East Asia to undertake in country research.
This is an exciting opportunity for you to spend time in one of the countries you are studying as part of your degree. You'll travel to East Asia as a group along with academic staff. During your stay you'll be able to immerse yourself in local culture, explore your host city and conduct in-country research which will enhance your understanding of East Asia and contribute to your overall degree.
This trip is designed, not only as a chance for you to visit East Asia but provides you with an opportunity to develop a better understanding of the region and improve your research skills, ability to learn independently and manage projects effectively.
Funding your East Asian field trip
The East Asian field trip is funded by the School of East Asian Studies with students only needing to pay visa costs and living expenses whilst abroad such as food, drinks and social activities.
Explore the University
Discover why Sheffield is the right choice for you at one of our open days or events.