As a student at the School of East Asian Studies in Sheffield, you'll have access to a range of opportunities for work experience and skills development.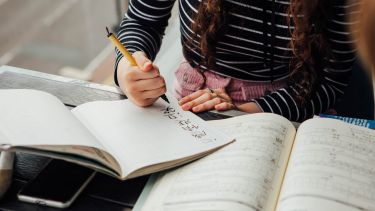 For most of our degrees, you can opt to apply for a year's employment placement, usually between the second and third year of your course. You work for a year, full time with an external organisation in an area relevant to your degree (it may sometimes be possible to work with two different organisations for six months each).
You are expected to be employed (and paid) by the external organisation, but you remain registered for your degree at the University, with access to University services, and you will have ongoing contact with your academic tutors.
Your placement will be assessed on a pass or fail basis. It will not count towards your final degree classification; however, you will need to pass the formal assessment and complete the placement year in order to gain the amended degree title and graduate with a degree with employment experience.
You will be required to complete and submit:
Placement journal - skills based journal, completed whilst on placement
Analytical report - submitted at the end of the placement year (approximately 3000 words)
Presentation - upon your return to University you will be required to give a short presentation to your peers giving an overview of your placement and the skills you have developed during the placement year (this is not an official part of the assessment process).
At the end of the year you return to the final year of your academic studies. When you graduate the year's employment experience is recognised in the official title of your degree, e.g. a Chinese Studies degree would become 'Chinese Studies with Employment Experience'.
You do not apply for a Degree with Employment Experience when you make your degree application. It is an option you can explore after you start your degree.
Case study
---
Having the ability to demonstrate that I had worked in a challenging foreign business diaspora showed that I was just the sort of person the interviewers wanted.

James Sturla

Chinese Studies and Business Management BA with Employment Experience
---
Level 2 student James Sturla decided to take up the opportunity to switch to Chinese Studies and Business Management with Employment Experience.
His 50-week posting with one of the world's leading investment banking institutions – Goldman Sachs – in London offers him the opportunity to add hands-on experience in the banking and finance sector to his growing confidence in Chinese language and understanding of China's politics, economics and business practices.
With offices in China, Taiwan and East Asia, James spotted a company that matched his aspirations for his future career and soon realised that candidates with his experience and skills were just what Goldman Sachs were looking for.
James shares his experience:
"Even though it was for a work placement rather than a full-time position, I had to go through an extremely rigorous and competitive selection process. At the interview, they told me that they were looking in particular for candidates with a strong international element to their degree, skills and experiences. The fact that I had good Chinese language and had already spent a year in Nanjing on my year abroad really made me stand out from the crowd.
Something they were also really interested in was the fact that I had already done a summer internship with a Chinese marketing firm in Beijing. Having the ability to demonstrate that I had worked in a challenging foreign business diaspora showed that I was just the sort of person they wanted.
Global industries like Goldman Sachs need people with real cultural agility and understanding, people who can work in an international environment, people who understand different social environments, and I am looking forward to proving myself worthy of working for such a prestigious company. It is going to be a very fulfilling and exciting year!"
---
Other work experience opportunities
Work skills and experience can be gained in a number of ways in addition to the Degree with Employment Experience option.
There are a variety of schemes and facilities in the University which are designed to facilitate you in finding work (voluntary or paid) which you can do alongside your degree (either part time or in vacations). There are also schemes to promote internships (usually summer vacation work placements in companies), provide opportunities for job shadowing, or insight courses, with commercial organisations.
There are also training and support services for work related skills development, ranging from simple things like advice on CV writing and interviews, through to workshops and courses on enterprise skills. The skills you acquire from work experience can also be added to your HEAR transcript.
Both the School and the University Careers service provide support for you in thinking about and developing your career plans and employment-related skills and experience throughout the entire course of your degree.
Find out more about Degrees with Employment Experience and other employment opportunities
Explore the University
Discover why Sheffield is the right choice for you at one of our open days or events.