East Asia's rich history, vast population and diverse cultures make it a fascinating area of study. Its growing economic power and influence also make it an important pathway to employment.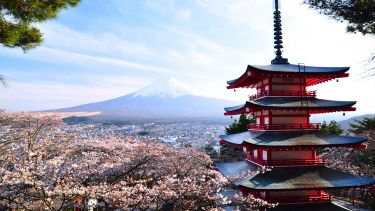 Studying East Asia will prepare you for a career in the world's most exciting region – one which accounts for £69 billion of the United Kingdom's foreign trade. By studying an East Asian language, together with one or more East Asian societies you will gain a clear advantage in a competitive job market.
Studying East Asia is more than just a career option; it is a chance for you to understand over 30% of the world's population and cultural traditions that are thousands of years old. By considering how people in China, Japan or Korea see the world, you will develop comparative skills of analysis that will contribute to your development as an individual.
---
Studying China
China is one of the world's great powers and one of the world's largest and fastest growing economies. It is also home to one of the world's great cultural traditions and most complex and rapidly changing societies.
The study of China and the Chinese language will open windows of opportunity for you to take advantage of careers with the many domestic and international companies and institutions that are doing business or working with China, in manufacturing, services and cultural or educational exchange. China today faces both the global challenges of the twenty-first century – climate change, population change – and the local challenges that arise from dramatic social change and the legacies of the turbulent twentieth century.
---
Studying Japan
It is now easier than ever for foreign businesses to enter Japanese markets, a fact reflected in the growing numbers of Western business men and women (including many Sheffield graduates) based in Tokyo and Osaka. In addition, many Japanese companies are now actively acquiring foreign companies across the world and are increasingly recruiting foreigners with good Japanese language skills.
Rich in culture and history, Japan has a complex, dynamic and fascinating society that contrasts high-tech cityscapes with temples, mountains and forests. The samurai heritage lives on in the films of Kurosawa and in the martial arts, while Japanese popular culture continues to have a significant global influence, with manga-based shades and tones being used by international fashion designers, and anime character design impacting on animation industries worldwide.
---
Studying Korea
In a little under four decades, the Republic of Korea has been transformed from a war-ravaged, agricultural country into one of the leading trading nations and economies of the world. Korean goods are exported to developing and industrialised countries, and Korean companies have set up sales networks and built factories all over the world.
A centuries-old struggle against more powerful neighbours, the painful division of the country into communist north and democratic south in the 1940's, and the lasting influence of Confucian ways of thinking have all played an important part in Korea's modern history. In addition, the Koreans have a cultural heritage of which they are justifiably proud. Surprisingly, Korea remains something of an unknown quantity in the West, but its rapid rise to join the ranks of the world's industrialised nations will create a demand for people who understand this fascinating country.
A world-class university – a unique student experience
Sheffield is a research university with a global reputation for excellence. We're a member of the Russell Group: one of the 24 leading UK universities for research and teaching.