Patient and public involvement in research
Our aim is to make lives better for patients and their families. A key component of that is making sure people living with neurodegenerative disorders have access to the information they need to make decisions about their care.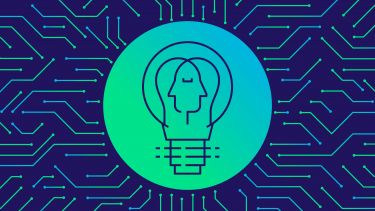 Off
 When making personal healthcare choices, it is important to hear the real life experiences of people living with similar conditions to find out how they feel about the different options available.
Where possible, researchers at the Sheffield Institute for Translational Neuroscience (SITraN) collaborate with charities and patient groups to support patients and their families in making decisions that are right for them.
Supporting motor neuron disease (MND) patients to make informed choices about their care
When faced with a difficult decision about your healthcare needs, it helps to hear the honest experiences of others who have been in the same situation.
Professor Chris McDermott and his team at SITraN have worked closely with people with MND, and their families, to design a website to help people make informed decisions about their treatment.
MND, also known as Amyotrophic Lateral Sclerosis (ALS), is a devastating neurodegenerative disorder that affects the nerves – motor neurons – that form the connection between the brain and the muscles. As the disease progresses, patients experience increased difficulty in eating and breathing and may choose to use feeding tubes and breathing support.
The website, mymnd.org.uk, is split into two sets of resources. myTube is aimed at people considering having a feeding tube fitted, and myBreathing is aimed at those considering ventilation and breathing support options.
The emphasis of myMND is on personal choice. As such, both resources cover the entire decision making journey from thinking about it, deciding to have it, deciding not to have it, and the practicality of living with, or caring for someone with, either a feeding tube or breathing support.
A wealth of lived experience is conveyed through a collection of short videos on both myTube and myBreathing. The website combines the latest medical research with a number of pragmatic, honest and personal accounts from MND patients and carers discussing their own views and experiences.
We set out to enable carers and patients with MND to combine their experiences of making decisions with the best medical evidence to develop something accessible. I hope that the resulting myMND resource will really help all those who have to make decisions about their healthcare and support them in how to get the most benefit out of the interventions they are using.

Professor Chris McDermott

Professor of Translational Neurobiology, Consultant Neurologist and Deputy Director of NIHR Sheffield Biomedical Research Centre
The myTube team included patients, carers, past members of the South Yorkshire MND Association, SITraN researchers and members of the Sheffield MND Research Advisory Group of patients and the public. The resource won multiple awards from the British Medical Association and Complete Nutrition magazine.
For the myBreathing project, the collaboration expanded to involve the Manchester MND Care Centre and the North West Ventilation Service. The work was completed in partnership with the MND and Respiratory Care Teams at Sheffield Teaching Hospitals NHS Foundation Trust. The Care Information team at the MND Association's central office are using myBreathing across their own resources, to supplement the detailed written information they offer.
myMND was created in collaboration with filmmakers Optical Jukebox and digital designers Ammba.
MND research at SITraN is supported by the NIHR Sheffield Biomedical Research Centre. 
To find out more about our patient quality of life research please contact Katie Johnson on katie.johnson@sheffield.ac.uk
Flagship institutes
The University's four flagship institutes bring together our key strengths to tackle global issues, turning interdisciplinary and translational research into real-world solutions.