British Academy Postdoctoral Fellowship scheme 2023
The School of Languages and Cultures at the University of Sheffield invites outstanding postdoctoral candidates to apply for the 2023 round of the British Academy Postdoctoral Fellowship scheme.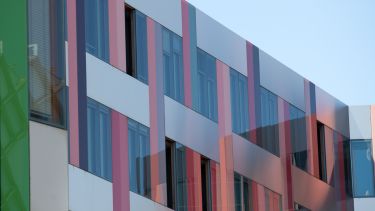 Off
Our School has a thriving research community of academic staff and postgraduate students.
We engage in research which spans a wide range of languages (Catalan, Czech, Dutch, French, German, Luxembourgish, Portuguese, Russian and Spanish), geographical regions (Europe, the Americas, Africa and the Middle East) and disciplinary and thematic specialisms (Intellectual History and Politics; Linguistics; Migration, Culture and Community; National and Transnational Literatures; Visual Cultures, Film and Performance). To find out more about our School, please visit our main research pages and consult our staff list. 
The School is housed within the Faculty of Arts and Humanities, which comprises four departments and three schools: Archaeology, History, Philosophy, Music, the School of English, the School of East Asian Studies, and the School of Languages and Cultures. Our Faculty also is home to the Modern Languages Teaching Centre, which is home to the University's institution-wide language programme.
We would be delighted to hear from postdoctoral candidates working in relevant subject areas who are considering applying to the scheme, and will offer support and feedback in preparing the final application. Please first identify a prospective staff mentor from the above staff list and make contact with them to ensure they are able to serve in that capacity; once you have identified a mentor and secured their agreement, you should notify Professor Lauren Rea (l.rea@sheffield.ac.uk), the School Director of Research and Innovation, and Ms Claire Leavitt (c.leavitt@sheffield.ac.uk), the School Research Administrator.
Please contact your prospective mentor no later than 1 August 2023. 
Full draft applications have to be submitted to the School for review by 24 August 2023. 
If you are interested in applying, you must first check that you meet the British Academy's eligibility criteria. Details of the Postdoctoral Fellowship scheme and eligibility criteria can be found here. We will work closely with candidates to support their applications and help them achieve the best possible result.
Find a PhD
Search for PhD opportunities at Sheffield and be part of our world-leading research.