Catalan is a Romance language spoken in Northern Spain, Southern France, Andorra, the Balearic Islands, and in the city of Alguer (Alghero) on Sardinia. Catalonia is home to a fiercely proud people and boasts a rich artistic history which includes the work of Dalí, Gaudí and Miró.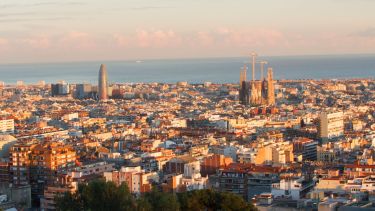 The prominence of Catalonia both in a Spanish and a European context makes Catalan Studies an important discipline. The region's cultural, intellectual and political heritage offer significant avenues for rewarding and worthwhile study. The capital of Catalonia, Barcelona, is one of the world's major cultural and economic centres.
Sheffield has, since the 1950s, been recognised as an international centre of excellence for the teaching of Catalan and related research. We have a native language teacher funded by the Institut Ramon Llull. Our close-knit Catalan community extends beyond the classroom to regular social events for staff and students.
Find out more about Catalan at Sheffield
Undergraduate degree combinations
BA Modern Languages & Cultures

On the BA Modern Languages & Cultures you can study:

Catalan language & culture with one other language & culture
Catalan language & culture with two other languages & cultures

Choose from these languages:

French
German
Russian
Spanish
Portuguese
Dutch
Luxembourgish* (from second year only)
Czech

Dual Honours (with a non-language subject)

As a Dual Honours degree:

Catalan language & culture with a non-language subject
Catalan languages & culture, a second language & culture, and a non-language subject

Combine your study of German language & culture with one of the following:

Business Management
Economics
English
History
Linguistics
Music
Philosophy
Politics

Find out more about our range of dual honours degrees.

Guided Module Choice

If you have some experience of modern language learning, you may be able to take Catalan language & culture modules either as part of your degree (guided modules) or alongside your degree (not-for-credit modules).
Fast facts
Award: Bachelor of Arts
Duration: 4 years
Entry: ABB at A Level. We also accept a wide range of other qualifications. See individual degree programmes for more detailed information.
Course structure
By the end of your first year studying Catalan, with four hours per week of classes, you'll be able to discuss a variety of everyday topics with native speakers Common European Framework Reference for Languages (CEFR A1 to A2).
By the end of your second year, you'll have the tools to thrive in a Catalan-speaking region as a student, including talking about more complex, abstract topics and expressing your views and opinions (CEFR B1 to B2).
By the end of your final year, you'll be able to tackle complex topics in speech and writing and will be familiar with social and political issues in the Catalan-speaking world (CEFR C1).
Depending on your degree programme, you will be able to take modules that explore the literature, history and culture of the Catalan-speaking regions. You may also choose to write a Catalan Studies dissertation in your final year.
---
Module information
You will study 40 credits in language and culture at beginner's level.
Beginner's Catalan
Title

Credits

Core/Optional

Catalan Language Beginners

20
Core

Social and Political History of Iberia and Latin America

This module examines the historical trajectory of Spain, Catalonia and Portugal, their emergence as states or regions with aspirations to statehood in the Iberian Peninsula, their linguistic evolution and expansion throughout the peninsula and overseas, the eventual independence of the colonies and their development and consolidation into the various modern-day states we know today. The module will explore the social, political, linguistic and cultural characteristics of these nations and states, and their peoples, and highlight the importance of understanding their complex history in the formation of their identities, languages and cultural and political values.

Below are a number of areas directly related to Catalan which may be addressed in this module (note that not all topics will be covered each year)

The political and social reasons why Latin split into the different Romance Languages (Catalan, French, Italian, Spanish, Portuguese, Romanian) 
The emergence of Catalonia from the Catalan territories and its incorporation into the kingdom of Aragon and then the kingdom of Spain. 
Christianity, Islam and Judaism: the social and linguistic effects of the Reconquest and the expulsion of the Jews and Moors from the Iberian Peninsula. 
The Catalan speaking regions and the Spanish Empire 
Liberalism and Revolution 
Republicanism and Anarchism 
Dictatorships and Democracies
Latin America and Catalan exiles 
Catalan aspirations to independence in the 20th and 21st centuries

20
Core (if you are studying one or two languages and cultures)
Optional (if you are studying three languages and cultures)
You may also choose from a range of modules from across the School of Languages and Cultures.
Catalan Language Intermediate
| Title | Credits | Core/Optional |
| --- | --- | --- |
| Catalan Language Intermediate | 20 | Core |
Depending on your degree programme and degree combination you may also take:
Title

Credits

Core/Optional

Promised Lands

The course introduces texts which illustrate particular characteristics of social and cultural change on the Islands, focussing on the fate of the Mallorcan 'xuetes' (descendants of Jewish converts) at the hands of the Spanish Inquisition; the satirical treatment of this ethnic group; a later literary attempt to make amends for the consequences of this distorted historical depiction; political and ethnic divisions on Mallorca during the Spanish Civil War, and contemporary representations of love, life and tourism in the twenty-first century. Also examined are contrasting approaches to gender construction and the treatment of women and men; and the dismantling from within of 'picture-postcard' and Magaluf-identified Mallorca.

20
Core/Optional
If you didn't study Catalan in the first year, you can choose to pick up Catalan as a beginners' language in the second year, for 20 credits, and can even increase your exposure to Catalan to 40 credits by also taking Promised Lands.
You will spend your third year abroad and can:
Study at a university
Studying abroad at a university allows you to experience the familiarity of student life with the excitement of living in another country. University life varies enormously across the world, however wherever they go, our students develop international networks and life-long friendships. Courses at international universities expose our students to new ways of studying, learning, and interpreting the world. 
Gain work experience
Work placements provide you with the opportunity of gaining employment experience as both a professional and an internationally competent graduate. Types of work experience may vary hugely, from translation to consultancy and everything in-between. Work experience may be paid or voluntary, depending on type of work, organisation and location. 
Catalan Language Advanced
| Title | Credits | Core/Optional |
| --- | --- | --- |
| Catalan Language Advanced | 20 | Core |
Depending on your degree programme and degree combination you may also take:
Title

Credits

Core/Optional

Barcelona: Culture of the City

This module aims to provide a nuanced understanding of the vibrant human, political and physical trajectory of Barcelona from the late-nineteenth century (World Fair of 1888) to the first decade of the new millennium. The module develops analytical skills across literary and filmic genres and the ability to assess contemporary theoretical and critical practice in the interrelated areas of urbanism, migration, gentrification and cultural renewal. Focus extends to Barcelona's relationship with Madrid and to the rest of Spain and beyond, offering models for translation to other city contexts.

20
Core/Optional
You can also choose to do a dissertation on a Catalan topic, or the Learning and Teaching Foreign Languages module. For more information please see our School-wide modules.
The content of our courses is reviewed annually to make sure it is up-to-date and relevant. Individual modules are occasionally updated or withdrawn. This is in response to discoveries through our world-leading research, funding changes, professional accreditation requirements, student or employer feedback, outcomes of reviews, and variations in staff or student numbers. In the event of any change we'll consult and inform students in good time and take reasonable steps to minimise disruption.
Information last updated: 31 May 2022
---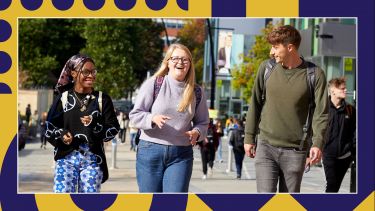 Advance Register for Clearing
We have places on our undergraduate courses this autumn. If you've already got your results you can apply now, or if you're still waiting for results get your name on the list by advance registering.