SLC academic's project on "Great Latin American Women" awarded funding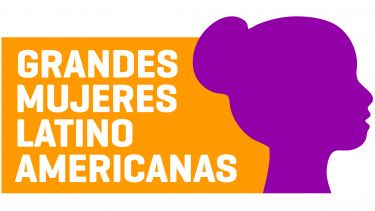 Lauren is working with her project partner, Argentina's Billiken, to develop audiovisual and digital educational resources based on their illustrated children's book 100 Grandes Mujeres Latinoamericanas. 
Argentina's Billiken is the world's longest-running children's magazine and celebrated its centenary with the publication of issue number 5143 in November 2019. Lauren's research into the history and legacy of this magazine is informing the future of the Billiken brand as it expands to new platforms and adopts new narratives. As a first step towards redressing the imbalance of gender representations found historically in Billiken, Lauren worked with Billiken's director, Euhen Matarozzo on the illustrated children's book, 100 Grandes Mujeres Latinoamericanas, published to commemorate the Billiken centenary.
Lauren Rea and Regina Solis, co-authors of 100 Grandes Mujeres Latinoamericanas
The follow-on funding will enable the partnership to develop audiovisual and digital educational resources based on the lives of some of the Great Latin American Women featured in the book. The project aims to foster greater gender equality in Latin America by encouraging the integration of women's histories into educational curricula and increasing the visibility of contemporary leading women's achievements. 
Euhen Matarozzo, Director of Billiken said, "Billiken has been a childhood companion for generations of children across Latin America. Our work with Lauren is helping us to design the future of Billiken so that it continues to be just as relevant for children today."
Lauren and Euhen are working with an animation studio to create short films for Billiken's YouTube channel. The project will also include a dedicated website providing free educational resources aimed at Spanish-speaking primary school children.
Flagship institutes
The University's four flagship institutes bring together our key strengths to tackle global issues, turning interdisciplinary and translational research into real-world solutions.