Professor Craig Brandist
BA (CCAT), MA, Dphil (Sussex)
School of Languages and Cultures
Professor of Cultural Theory and Intellectual History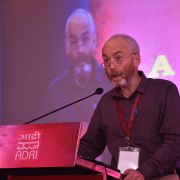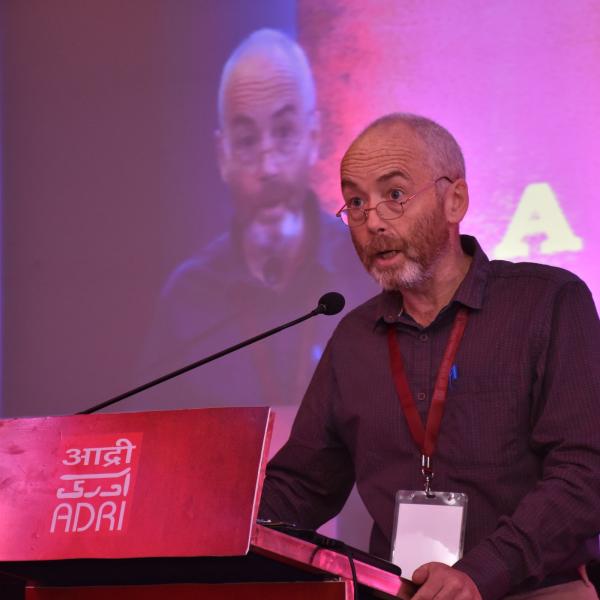 Profile

I began work on Cultural Theory as a graduate student in the late 1980s. After completing my doctorate, which included a considerable amount of time and research in Russia, I spent a period as Max Hayward Research Fellow at St Antony´s College, Oxford.

I joined the department at Sheffield in January 1997, originally as a Research Fellow working on a project to uncover the intellectual sources of the ideas of the Bakhtin Circle. From 2003-2009 I directed the AHRC-funded project The Rise of Sociological Linguistics in the Soviet Union, 1917–1938: Institutions, Ideas and Agendas.

I am also Education Officer for Sheffield UCU. 
Research interests

My research is currently focused on the history of cultural theory, particularly as it was affected by the Russian Revolution and its subsequent degeneration. I am particularly interested in highlighting the continuing relevance and influence of early Soviet intellectual history for social and cultural theory today.

I have long been interested in the interaction between Marxism, phenomenology, Gestalt Theory and various forms of linguistic and cultural theory within the specific context of early-Soviet Russia. I am also interested in the changing institutional contexts within which these figures worked and the way in which the shaped the development of the fields to which they contributed. This has developed into work on the parallels between Stalinist and neo-liberal reforms in the public sector and in Higher Education in particular, and the ways in which they affect language, intellectual labour and research.

Most recently I have been working on the relationship between the anti-imperial policies of the revolutionary movement and early Soviet state and the development of an ideology critique of the main trends in European philology and oriental studies. This has significant implications for understanding the origins of post-colonial scholarship and the way in which ideas such as 'hegemony' are employed today. This has resulted in my latest monograph The Dimensions of Hegemony: Language, Culture and Politics in Revolutionary Russia, and in some ongoing research on early Soviet Oriental Studies.

I have also been researching the years Antonio Gramsci spent in Russia, which will result in a collection of articles and archival materials co-edited with Peter Thomas of Brunel University.
Publications

Books

Edited books

Journal articles

Chapters

Dictionary/encyclopaedia entries

Other
Research group

Research students currently supervised

Julia Allison
Elena Platonova
Teaching activities

MDL103 Introduction to European Cinema
MDL6001 Research Methods for Modern Languages
MDL6002 Dissertation Support
RUS117 The Soviet Union 1917-1991
RUS120 Introduction to Russian Culture
RUS312 Politics and Culture in the USSR 1917-38
MDL6700 Critical Theory I
MDL6710 Critical Theory II
Professional activities and memberships

President of Sheffield UCU