Dr Lena Hamaidia
BA Hons (English Literature), PGCE , MA (Translation Studies), PhD (Sheffield)
School of Languages and Cultures
Programme Leader for MA in Translation Studies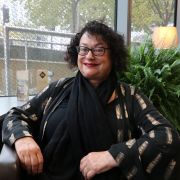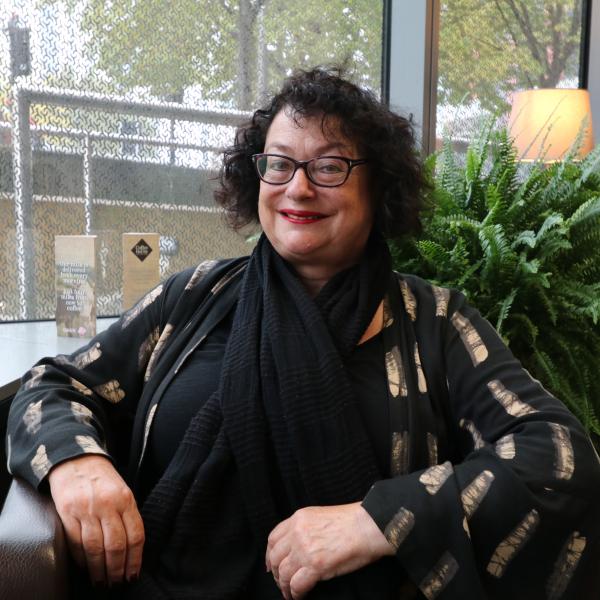 Profile

After my first degree in English Literature, I worked as a managing director of a sports company. This commercial experience proved instrumental in developing my interest in translation and in translation studies: as a freelance translator I started translating texts for business, local government and commercial clients from Dutch, French and German into English. I returned to the University of Sheffield in 1999 and graduated with an MA in Translation Studies in 2000. After graduation, I was invited to lecture on the MA programme.

I am the programme leader for the MA in Translation Studies and I work on the development of the MA programme. I teach extensively on a variety of modules on different aspects of translation studies and  also on audiovisual translation.
Research interests

My research interests include comparative syntax, literary translation, film adaptation of literary works , postcolonial translation, translation of cartoons and modern French cinema. I currently focus on linguistic approaches to spoken and written language and how pragmatic meaning is affected in the translation of spoken dialogue into subtitles. I am an active member of the Postcolonial Research cluster within SLC.
Research group

Dissertation supervision

Each year I supervise up to ten MA dissertations on a wide range of research topics in areas related to screen translation, translation studies and intercultural communication.

PhD Supervision

I currently supervise PhD Students in the areas of:

Semantic and pragmatic tensions in the representation of the notion of citizenship in the translation of multilingual EU documents
The subtitling of English satire in Arabic

I welcome PhD supervision in the following areas:

The translation and/ or subtitling of fictional dialogue
Literary translation
Film adaptation of literary works
Teaching interests

I believe that the student experience should be central in all university teaching, especially at MA-level. It is of paramount importance that students take ownership of their study and I therefore strongly encourage student input throughout the process. The growing number of international students on our MA programmes has triggered my interest in developing new approaches to help to internationalise the design and delivery of the curriculum.
Teaching activities

I teach the following modules:

Concepts and Approaches in Translation Studies
Theory and Practice of Subtitling
Critical Reading and Writing at MA level
Approaches to Translation Genres
Film translation of Literary Classics
Advanced translation from Dutch into English
Dissertation support

I also contribute to the following modules:

Language in Context
Dissertation (Screen Translation and Translation Studies)
Professional activities and memberships

Recent conference presentations

"Patterns of cohesion in screenplay, spoken dialogue and subtitles: a contrastive analysis" paper presented at Imperial College London Media for All conference June 2011
Invited presentation at the Postcolonial Research Symposium University of Sheffield July 2011 "Cultural confidence in relation to the dialogue in Entre les Murs"
Presented paper entitled "Exploring the Elusive in Literary Translation: Heaney's Beowulf and Adair's Perec" at University of Swansea Author-Translator conference July 2010.
"Patterns of Repetition in Screenplay and Subtitle in Betty Blue" paper presented at "Cultures of translation: Adaptation in Film and Performance" Cardiff University June 2008
Mutra EU High Level Scientific Conference series: presentation "Subtitling Slang and Dialect" Vienna May 2007.
Invited presentation at The African Intersections Study Day at the University of Sheffield. "Colonialism is in the mind: Language and Identity in Algeria after 1962 with reference to Abdelkrim Bahloul's film Le Soleil Assassiné" University of Sheffield August 2007
MuTra EU High Level Scientific Conference series: presentation: "Read my Lips: Gaps in meaning between Spoken and Subtitled Dialogue" Copenhagen May 2006

Outreach presentations

Sheffield Hallam University April 2009 Invited presentation "Routes for students with Languages degrees"
Showroom Cinema February 2009 Invited presentation " The use of Languages at work and in relation to film" to 6th formers from Sheffield schools
Showroom Cinema: September 2008 Invited presentation on collaborative work between the MA in Screen Translation and the Showroom Cinema
Selected recent publications

Selected recent Publications

Publications

Translated book
2005 Eric Collins (biography) translated from German into English. (2005) Oldenbourg Verlag

Research Publications

Publication of Mutra Conference papers:
2007 "Read my Lips: Gaps in Meaning between Spoken and Subtitled Dialogue" paper presented at Mutra EU high Level Scientific Conference Copenhagen 2006. Conference proceedings published September 2007.
2007 "Subtitling Slang and Dialect" paper presented at MuTra EU High Level Scientific Conference Vienna May 2007. Conference proceedings published October 2007

Articles in Journals

2007 " The Theory and Practice of Subtitling" (Media and Education Journal April 2007)

Forthcoming Publications

"Patterns of Repetition in Screenplay and Subtitle in Betty Blue" in Film Journal (forth coming).