Dr Karine Zbinden
BA, MA, PhD
School of Languages and Cultures
University Teacher
Honorary Research Fellow at the Bakhtin Centre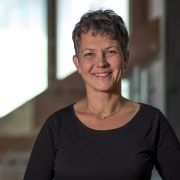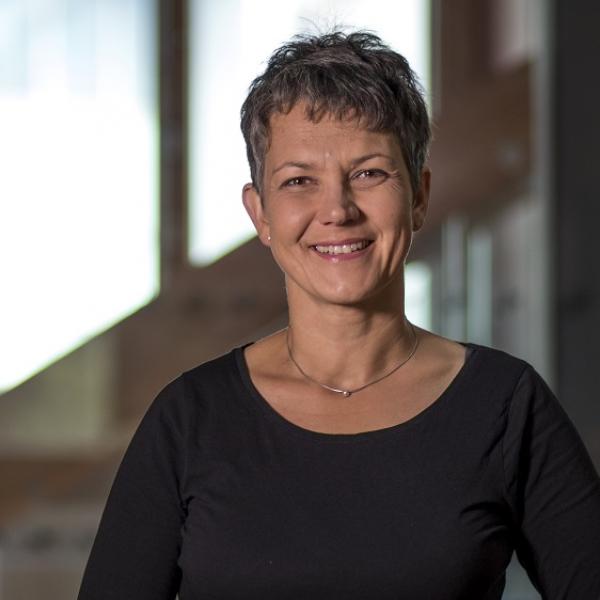 Profile

I grew up and was educated in Lausanne, Switzerland. I studied English, French and Russian at the University of Lausanne and enjoyed a semester abroad at the University of Saint-Petersburg, Russia. I also worked as Lectrice at the University of Kent at Canterbury for a year during my undergraduate studies.

I came to Sheffield in 1997 to study for my PhD at the Bakhtin Centre. I later did a postdoc at the Bakhtin Centre from 2001 to 2004 and joined Oxford Brookes University as Early Career Fellow in 2004. I started working in the French Department here at Sheffield in 2008 as Senior Lectrice.
Qualifications

BA and MA (University of Lausanne, Switzerland in English, French and Russian, mention Bien)
PhD (University of Sheffield)
Research interests

Critical Theory
The cross-cultural transmission of the works of Mikhail Bakhtin
An intellectual biography of Tzvetan Todorov, exploring how his thought of the past thirty years relates to his earlier, structuralist work, and how he reinvigorates the humanist agenda for our own time.
European and French Intellectual History and Translation and the Cross-Cultural Transmission of Ideas
The Cold War and its Impact on European Intellectual History
Teaching activities

Module leader for FRE2000-FRE2001 French Intermediate I & II, FRE2004 Translation in Theoretical Context I and MDL1010 French Language (Post A Level).

I teach on FRE2000-FRE2001, FRE2004-FRE2005, MDL1010, MDL1003 French Beginners and FRE301-302 French Language and Communication (Travaux Pratiques).
Professional activities and memberships

I am co-editor (with Professor Henk de Berg) of the collection of essays Tzvetan Todorov: Thinker and Humanist (Rochester, NY: 2020). https://boydellandbrewer.com/tzvetan-todorov.html 
In March 2016, I conducted an interview (with Professor Henk de Berg, German) with Tzvetan Todorov, one of the world's foremost public intellectuals. Todorov's critical interventions cover an astounding range of topics, from narratology to the French Occupation, from painting to politics, and from Enlightenment philosophers such as Rousseau, Constant and Montesquieu to current affairs. His more recent work focusses on the internal threats to democracy and on the rise of Islamophobia.
In March 2015, I co-organised (with Professor Henk de Berg) a highly successful international colloquium on Tzvetan Todorov 
I am Co-Lead of the Intellectual History and Politics Cluster at the University of Sheffield and of the Cultures of the Cold War Network
 In January 2019 I co-organised a highly successful internation colloquium on Translating Thought/Translating Literature (https://sites.google.com/sheffield.ac.uk/tttl/home). Currently, a special issue including selected articles arising from the papers and other contributions, co-edited by Martine Hennard Dutheil de la Rochère (University of Lausanne) and myself, is in preparation.