Shixuan on why she chose Sheffield for her MA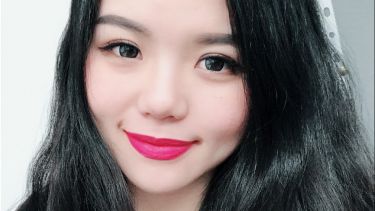 Why are you doing an MA?
I would like to learn more about the subject I am interested in and doing an MA gives me a great chance to meet people with the same academic interests. Meanwhile, I believe having a MA degree in the UK is a bonus for me to have better career prospects.
What's the topic of your MA dissertation and why is it interesting?
The title is: The Importance of Intercultural Competence for Employees in the International Working Environment. Research conducted in the context of a university in the UK.
It is very interesting because the expanding global working environment calls attention to the abilities for people to communicate with others who are from different cultural backgrounds. However, 'intercultural competence' is rarely been seen in the requirements of a job vacancy.
Therefore, to what extent that intercultural competence is important to employees in an international environment is worth discussing. What is more, my course increased my intercultural competence over the year, I would love to find out how important this ability is for me in the future.
What's it like being a postgraduate in the School of Languages & Cultures?
Studying in an involving and friendly environment, surrounded by talented and encouraging academics and peers, and exploring intriguing subjects are the feelings I had or things I do as a postgraduate in the School of Languages & Cultures.
I made friends from all over the world, improved my languages, team-working, time management skills; I obtained research techniques, intercultural competence, and a widened horizon.
---
I believe having a MA degree in the UK is a bonus for me to have a better career prospects...

Shixuan

MA Intercultural Communication
---
How did you find the first few months, in particular? 
The first few months were both exciting and challenging. I spent most of the time to get used to the new environment and the new education system. However, with understanding tutors, new friends and lots of student activities, I had a great time.
What's been the highlight of your course?
I worked as a project manager with 2 other colleagues in the module of International Project Management. As a team, we produced a promotional video for the School of Languages and Cultures.
What support do you receive?
Firstly, my tutors have always been encouraging and helpful. The lectures are engaging and fun. After class, I could book office hours with my tutors to discuss questions I have.
Secondly, the facilities and services are great. Supports from staff in the department kept me updated and involved in activities and lectures.
What resources are available to you?
The facilities such as printers, PCs and resources like books, magazines and electric resources are available and easy to obtain. We also had a postgraduate study space specifically for us in the department.
What additional opportunities are there in the School?
There are workshops and opportunities to speak to alumni. Also, I was working as a student representative, attending committee meetings, organising conferences, and working as the mediator between the school and students in my course.
What are your plans for after your MA?
I would like to work in the UK and continue to work in my subject of intercultural communication in the working environment.
Can you describe the School in 3 words?
Engaging, Multi-cultural, and Intriguing.
If you are now working, please tell us what your job is and how the skills gained in your MA studies has helped you.
I am currently looking for a job. The cultural awareness, open attitudes and techniques to learn people' values that I gained over the year have helped me to stand out from other candidates when applying for jobs.
Is there anything else you would like to add, that isn't covered by the questions above?
School of Languages and Cultures has a great environment for Chinese students. Because it is really diverse and active, it encourages us to speak to international course mates and make friends from people from different backgrounds.
Explore all postgraduate courses
A masters from Sheffield means in-depth knowledge, advanced skills and the confidence to achieve your ambitions.