Rufina's Tanzania Cookbook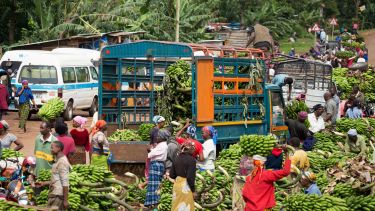 Off
At the heart of the Field Centre is Rufina, who makes wonderful Tanzanian food sourced from the local community's produce. 
This book is a celebration of Rufina's cooking as well as the work and community projects of KEDA and the staff who run the Field Centre.
We share hard copies of the cookbook with students and other partners with the aim of increasing knowledge of the Field Centre and the wonderful people who work there, like Rufina.
You can download the cookbook as an eBook here.
We are extremely grateful to Gunnar Mallon and Giulia Quagliozzi for their photography and to Tonisha Silver and Eddie Conway for collating the recipes.