Our academics and support staff work with businesses, NGOs and policymakers across the world.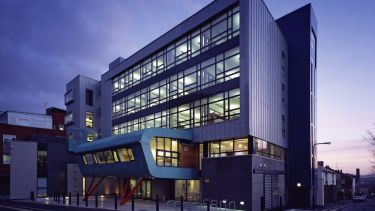 From embedding innovative processes in your business to crafting evidence-led policy, you can access our world-leading research and build lasting partnerships that drive change.
Join our truly interdisciplinary approach with a tailored solution to suit your needs:
Consultancy
Studentships
Commissioned research
Access to funding opportunities
---
We have developed strategic partnerships with several research organisaions, including:
Russell Group
As a member of the research intensive Russell Group, we are part of a wider community of academics and institutions committed to the very highest standards of research.
The N8 Research Partnership
A collaboration of the eight most research intensive Universities in the North of England: Sheffield, Durham, Lancaster, Leeds, Liverpool, Manchester, Newcastle, and York.
It focuses on developing two Research Themes; AgriFood and Urban & Community Transformation. The themes will develop over three to five years to provide a platform of high-quality research and multiple collaborative ventures.
N8 is also promoting three emerging communities that have the potential through development of a research community of growing into future research themes: Industrial Biotechnology for the Bioeconomy, Targets for New Medicines, and Robotics and Autonomous Systems.
ASPECT
In April 2018 ASPECT (A Social Sciences Platform for Entrepreneurship, Commercialisation and Transformation) was successfully awarded £5 million in funding, part of Research England's three-year Connecting Capability Fund.
Currently a partnership of seven key universities, ASPECT is exploring a new approach to social science knowledge exchange, business engagement and commercialisation.
ASPECT seeks to establish itself as a Global Centre of Excellence, sharing best practice and advocating the commercial value of social science research in the response to global social and economic challenges.
---
The insights and innovative methods employed through social science research are critical if we are to address some of today's most pressing national and international challenges.
In order to help facilitate stronger links between academic and policy worlds, the team supports events and activities aimed at bringing together policy makers, practitioners and social science perspectives to tackle pressing policy issues.
We provide our researchers with a supportive platform through which they can share their work and expertise, engage with policy audiences, and offer fresh perspectives and insights on issues of national and international importance.
We seek opportunities for our researchers to engage with like-minded organisations, committed to meeting those challenges head on.
Our work divides into three sectors to meet your distinct needs:
Business and industry
NGOs and charities
Policymaking and governance
Contact the Faculty of Social Sciences Knowledge Exchange Team
Flagship institutes
The University's four flagship institutes bring together our key strengths to tackle global issues, turning interdisciplinary and translational research into real-world solutions.