Congratulations to our two new leading social scientists on being admitted as Fellows of the Academy of Social Sciences.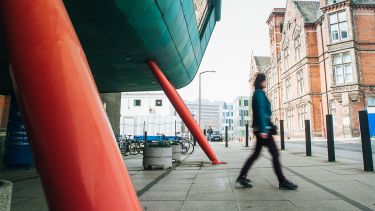 Congratulations to the leading social scientists from the Faculty who have been successfully nominated to become Fellows of the Academy of Social Sciences. The Spring 2022 cohort of Fellows includes a number of highly successful social scientists whose research is addressing pressing issues faced by the UK economy, our local communities and further afield. 
Professor Richard Murphy co-founded the Tax Justice Network, the Fair Tax Mark and Finance for the Future. He founded and directs Tax Research UK. He co-created the Green New Deal and remains an active member of the Green New Deal Group. He is the founder-director of the Corporate Accountability Network. Richard created the concept of country-by-country reporting which, with the backing of the OECD, is now in use in more than 90 countries around the world to identify tax abuse by multinational corporations.
Professor Jenny Pickerill's research focuses on the environment and working with eco-communities. The main focus of this research is in analysing the social, geographical and political questions of eco-homes and eco-communities. Based on worldwide empirical research with over thirty examples of affordable eco-housing (funded by the Winston Churchill Memorial Trust) Jenny has written a book Eco-Homes: People, Place and Politics (2016) and a blog full of case study examples. This research also explores particular dynamics within the eco-building movement, such as the lack of women eco-builders (published in an article in Gender, Place and Culture, 2015).
Vice President and Head of the Faculty of Social Sciences, Professor Craig Watkins said: "I would like to congratulate Richard and Jenny on becoming fellows. It is an outstanding achievement to be recognised by your peers for the significant and distinctive contributions they have each made to research and education in their fields. It is a source of great pride that the University of Sheffield continues to be so strongly represented in the Academy fellowship."