Crook Public Service Fellowship Awards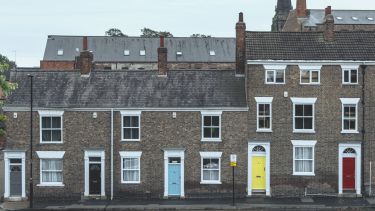 The University of Sheffield is committed to undertaking excellent and high impact research. At the heart of our mission is the desire to help people understand the world more and to contribute to making it a better place. Funded by and named for Professor Anthony Crook CBE, the Crook Public Service Fellowship scheme is an essential part of helping us achieve this mission.
This year, the Fellowships were awarded as prizes in three categories (Early Career Research, Team Research, and Overall Excellence) to enable academics to build on existing research partnerships that offer mutual learning, combining the latest academic research with practical experience, in order to influence key sectors and wider society.
Dr James Weinberg (ECR category): Dr Weinberg is a lecturer in political psychology in the Department of Politics and International Relations. Following on from his research looking at public trust in politicians, he has developed a partnership with Shout Out UK, an organisation dedicated to youth literacy in politics, policy and government. Together, they are using this award to develop resources for school-age children to improve their understanding of British democratic politics, and their place within it. 
The Centre for Care (Team Research category): based in the Faculty of Social Science, the ESRC-funded Centre for Care is led by the highly experienced team of Professor Sue Yeandle and Professor Matthew Bennett. They lead a multi-disciplinary team of researchers and impact specialists in a holistic approach to the complex issues surrounding social care. As recipients of the Team Research prize, they are working with Sheffield Carers' Centre, a local independent charity offering support to carers within the Sheffield region.  This collaborative, multi disciplinary project would explore the digital needs, uses, and barriers of carers and the impact of digital poverty on carers in the Sheffield City Region.
Dr Jenny Preece (Overall Excellence category): Dr Jenny Preece is a Research Associate in the Department for Urban Studies and Planning. Jenny's research has explored housing trajectories and experiences, particularly those who would traditionally be seen as 'disadvantaged'. Recently, this has led to a focus on the UK cladding scandal in the wake of the Grenfell Tower disaster. This work continues through her Crook Prize award; working with UK Cladding Action Group, Dr Preece will conduct research to explore experiences of leaseholders as they go through the process of remediation. Their findings will be reflected into a new recommended Code of Practice to guide key stakeholders in the remediation process.
Crook Public Service Fellowship Awards
The Crook Public Service Fellowship Awards at the University of Sheffield provide an opportunity for researchers to build on research relationships with external organisations who are working towards solving complex societal challenges. They will receive financial and structural support for their collaboration as they work towards producing outputs at the end of their award.
Each team will spend a year working on a defined research project, designed to accelerate research impact. There are three award categories: Early Career Research, Team Research, and Overall Excellence. 
Professor Anthony Tony Crook CBE
Professor Anthony Crook is an Emeritus Professor at the University of Sheffield. He served as Pro-Vice Chancellor for a decade until 2008 and was awarded a CBE in 2014 for his service to housing. Professor Crook has been Chair of Shelter and Sheffield Homes and has also held senior roles with Orbit Housing Group and the Coalfields Regeneration Trust. He serves on the RTPI Board and on the national council of the Academy of Social Sciences. The scheme has been established and named in recognition of Professor Crook's commitment to public service and to reflect his support for the Fellowships.