Crook Public Service Fellowship Reports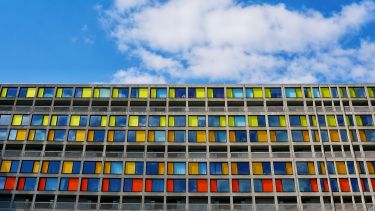 The first, authored by Zoe Billingham of the Centre for Progressive Policy and Dr Matthew Wood (Politics & International Relations), is a provocation that raises crucial questions about the accountability of metro mayors in England. The second, by Daniel Timms of Metro Dynamics and Dr Aidan While (Urban Institute), looks at the importance of regional resilience in the face of major economic shocks.
The reports were produced as the result of the most recent cohort of the Crook Public Service Fellowships, founded by, and named for, Emeritus Professor Anthony Crook CBE. The fellowships provide opportunities for future leaders in public and not-for-profit sectors to immerse themselves in a collaborative project on a pressing policy issue or challenge – taking short periods away from their day job.

The University of Sheffield is committed to undertaking excellent and high impact research. At the heart of our mission is the desire to help people understand the world more and to contribute to making it a better place. The Crook Public Service Fellowship scheme is an essential part of helping us achieve this mission.
Professor Crook, who has funded these Fellowships, is an Emeritus Professor at the University of Sheffield. He served as Pro-Vice Chancellor for a decade until 2008 and was appointed CBE in 2014 for his services to housing. Professor Crook has been Chair of Shelter and Sheffield Homes and has also held senior roles with Orbit Housing Group and the Coalfields Regeneration Trust. He currently chairs The Conservation Volunteers and serves on the Architects Registration Board, the Royal Town Planning Institute  Board and on the Council of the National Academy of Social Sciences.
Professor Crook said 'I am delighted to see these two reports from our Crook Fellows.  The collaboration between two outstanding policy practitioners and two of our leading academic policy research colleagues is just what we wanted to achieve with the Crook fellowships. Not only do these reports raise critical policy issues but they are very timely given the imminent announcement of the government's levelling up agenda. The reports are also feeding in to the work of the 2070 Commission on regional inequalities chaired by Lord Bob Kerslake and I would like to acknowledge the collaboration we have had with his team'
Read the full reports 
Accountable for what and to who? Making mayoral accountability fit for English devolution
Measuring, monitoring, and improving the resilience of places to economic shocks across the UK