Disability and disadvantage: unseen and unheard in a global crisis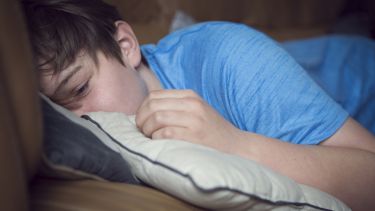 The onset of the global Covid-19 pandemic saw citizens in countries largely sheltered from the blight of sweeping infectious diseases since the second half of the 20th Century, suddenly seeking comfort, reassurance and a sense that our fears were being heard by those responsible for our safety. Epidemiology became a household term, as did ventilators and PPE. Chief Medical Officers and Surgeons General rose to the forefront of those trusted by the public to deliver honest communication and sound advice.
As Governments scrambled to answer urgent economic questions, as well as public health concerns, there was a familiar gap in the voices being sought to understand the needs of the public and economy at large. 
There is little question that the pandemic is having a profound impact on those communities already marginalised and disadvantaged: those with disabilities, vulnerable families and children with precarious education outcomes. Perhaps most alarmingly, the impact is deeply unclear as there are precious few opportunities for those voices to be heard in policymaking or even reflected in news coverage.
Work by three public service leaders, paired with academic expertise from the University of Sheffield, is now a crucial benchmark in understanding just how haphazardly those communities are represented at the heart of public policy in the UK.
The Crook Public Service Fellowship programme was established by Emeritus Professor Tony Crook to facilitate meaningful partnerships between academic expertise and rising public service leaders to influence public policy and practice with robust research.
This intersection seems particularly pertinent in the midst of this crisis. In this blog series, the academics who took part in the Disability and Disadvantage cohort of 2018/19 reflect upon the research undertaken in the programme and why it has become more urgent during the pandemic.
Blogs

Self-advocacy in a time of COVID-19 by Professor Dan Goodley & Professor Katherine Runswick-Cole

Social Work amid Social Distancing by Dr Rachael Black

Locked down and out: why the pandemic could further deprive the most vulnerable young people by Professor Nathan Hughes

Policy briefings

Dealt a Blow: Exploring the relationship between traumatic brain injury and school exclusion

The Power of Small Gestures: Emotions and Relationships in Social Worker Practice

Self-Advocacy on the Map: Mapping and Promoting the Self-Advocacy of People with Learning Disabilities and/or Autism
Crook Public Service Fellowships
The Crook Public Service Fellowships at the University of Sheffield provide the opportunity for future leaders in public and not-for-profit sectors to take short periods away from their day job and immerse themselves in a collaborative project with academic colleagues on a pressing policy issue or challenge.
The Fellowships enable public service colleagues to engage in new and innovative thinking that can sometimes be inhibited by the day-to-day workplace pressures of leadership and management. Crook Public Service Fellows work closely with our academics in a partnership that offers mutual learning and encourages original thinking, combining the latest academic research with practical experience, in order to influence their sector and wider society.
Professor Tony Crook is an Emeritus Professor at the University of Sheffield. He served as Pro-Vice Chancellor for a decade and was awarded a CBE for his service to housing. Professor Crook has been Chair of Shelter and Sheffield Homes and held senior roles with Orbit Housing Group and the Coalfields Regeneration Trust. He serves on the RTPI Board and the Academy of Social Sciences. The scheme has been established and named in recognition of Professor Crook's commitment to public service and to reflect his support for the Fellowships.
Flagship institutes
The University's four flagship institutes bring together our key strengths to tackle global issues, turning interdisciplinary and translational research into real-world solutions.