Innovative programme supports social scientists to develop new ventures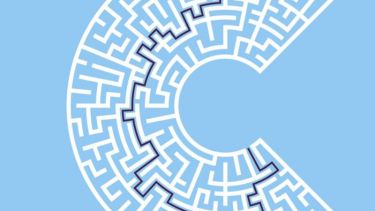 Following a successful bid to the ESRC/IAA Commercialisation of Research out of Social Sciences call, the Faculty has created an innovative programme that has been designed to fill the gaps which exist between the current support programmes that are available to entrepreneurial researchers and the needs of social scientists. 
Annie Thirlwell, Research Enterprise Manager for Arts & Humanities and Social Sciences explained: "Many venture development programmes have been designed to support STEM disciplines in developing their tangible outputs - hardware, software, machines, medicines - but the process and language around developing venture ideas for social scientists is very different. More common in social sciences disciplines are intangible outputs - methodologies, policy recommendations, services, consultancy opportunities. How these are designed, their potential markets and their ability to scale up needs a different approach. Also, many of our social scientists are keen to explore different business models that see impact for social good and profit used for purpose. The programme has been devised to allow our research community to explore these not-so-common models from University intellectual property." 
The Faculty's CRoSS programme will run until early 2023 and has two distinct strands. The first is the appointment of Nicola Dickins as Social Entrepreneur in Residence. This makes CRoSS the first venture development programme that has appointed a Social Entrepreneur in Residence to support the development of ideas within the social sciences field. Nicola brings over 15 years of experience in working with social entrepreneurs and in this time she has supported the start-up of over 300 new Community Interest Companies and secured over £165m for her clients. She has delivered Social Enterprise Development programmes at Oxford Brookes, Staffordshire, Keele and the University of Manchester and has co-authored a report on the development of Social Enterprise in Universities on behalf of HeFCE. Nicola will provide support to staff based within the Faculty of Social Sciences and also to those in other faculties whose research sits within social sciences. 
The second strand is the CRoSS Catalyst programme. This competition-style programme is designed to support staff in identifying the intellectual property within their research and providing support for them to progress from the initial concept stage through to further development and beyond.
Professor John Flint, Faculty Director of Research and Innovation said: "The CRoSS programme brings a unique and exciting approach to how we develop new ventures and intellectual property within social sciences. I look forward to working with Nicola and our academic community to take this forward over the year ahead."
For more information or to get involved in the CRoSS programme, please contact Annie Thirlwell on a.thirlwell@sheffield.ac.uk