Introducing our ACoSS fellows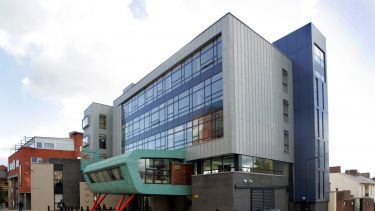 The Academy's Fellowship is made up of esteemed individuals from academic, public and private sectors, across the social sciences field. Through leadership, applied research, policymaking and practice, they have worked to help understand and tackle some of the biggest challenges facing us today. Their work has contributed to the UK's position as world leading in social science.
Professor Pauline Dibben is a professor in Employment Relations within the Management School at The University of Sheffield. Pauline's recent research has been focused in the area of employment security, with two sub-themes: employment security and the role of the trade unions in emerging economies, and job security for those with health conditions. Her work was recognised by the Academy for improving labour security for people with disabilities and long-term health conditions. 
Professor Sue Yeandle is a professor of Sociology in the Department of Sociological Studies and Director of the Centre for International Research on Care Labour and Equalities (CIRCLE). She is principal investigator for the ESRC-funded large grant programme Sustainable Care: connecting people and systems and founding Editor-in-Chief of the International Journal of Care and Caring. Sue's work was recognised by the Academy for  enhancing our understanding of care and how carers can be supported.  
We're incredibly proud of Professor Dibben and Professor Yeandle for their achievements in social sciences and for receiving a greatly-deserved Academy Fellowship. It's wonderful to see our academics going above and beyond the contributions required by their day to day jobs, making a real difference in the world and ensuring that our students are learning from the very best.

Professor Craig Watkins

Vice President and Head of Faculty for Social Sciences at The University of Sheffield
The University of Sheffield would like to congratulate Professor Dibben and Professor Yeandle for their ACoSS Fellowships and thank them for their outstanding contribution to social sciences.
Flagship institutes
The University's four flagship institutes bring together our key strengths to tackle global issues, turning interdisciplinary and translational research into real-world solutions.