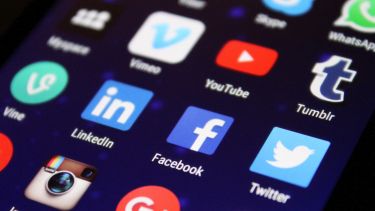 Do 'stronger borders' work?
Thousands of people die annually when trying to cross borders. It has been argued that stronger borders and increased checks would deter people from attempting dangerous crossings. Maya Goodfellow explores what the current border regime means for people seeking asylum. Lucy Mayblin contributes to this video published by The Guardian.
---
Faith responses to modern slavery
Last month we launched our initial findings report following an ESRC-funded, three year research project conducted between the Universities of Sheffield and Leeds.
The report, 'Faith responses to modern slavery' argues that there is no one 'Christian response' to modern slavery and the picture is a complex one. Evidence that faith-based organisations working within the National Referral Mechanism (NRM) were riddled with direct evangelism and proselytism was not found, while credible reports have been articulated of this occurring in isolated parts of the NRM and in peripheral pre or post-NRM support.
The full report can be accessed here and was featured in an article by the Church Times
---
Does Instagram Trigger Dieting?
While media companies have attempted to moderate harmful content on their platforms, a large amount of pro-eating disorder content remains accessible on social media, particularly Instagram. This has become an area of concern, especially for younger generations who have a higher capacity for finding and accessing this content.
Ysabel Gerrard joined Rhiannon Lambert on her podcast, 'Food for Thought' to discuss the impact of Instagram upon dieting. The full podcast can be accessed here.
Ysabel's research into pro-eating disorder content and algorithms was featured in this article by Wired.
---
Why do British people know so little about Ireland?
Professor Louise Ryan discusses the lack of understanding about Ireland among British politicians in this article by RTE.
Flagship institutes
The University's four flagship institutes bring together our key strengths to tackle global issues, turning interdisciplinary and translational research into real-world solutions.