Bethany Nutbrown
Department of Sociological Studies
Teaching Associate
PhD Student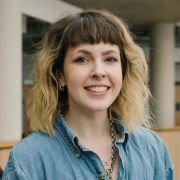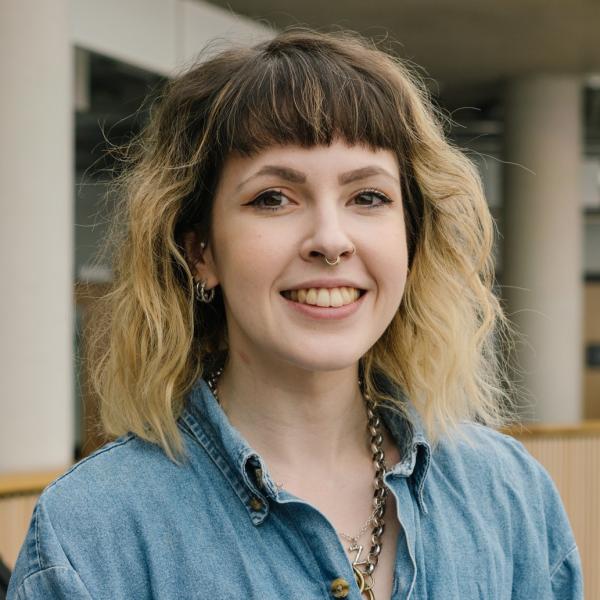 b.m.nutbrown@sheffield.ac.uk
The Wave
Full contact details
Bethany Nutbrown
Department of Sociological Studies
The Wave
2 Whitham Road
Sheffield
S10 2AH

Profile

Beth is currently completing her doctoral studies in The Department of Sociological Studies at Sheffield. Her doctoral thesis focuses on gaming culture, specifically  understandings of 'toxicity', exploring why players keep playing and return to online multiplayer video games when the game and culture around it is described as 'toxic'. Her current research focuses on the League of Legends community. 

Beth's research interests include: gaming, gaming culture and society, gender, popular culture, participatory fan culture including cosplay, identity and digital media. 

Beth had previously started working the department as a GTA, starting in 2017, and joined the department as a full time Teaching Associate in 2022. She previously completed her BA in History at the University of Warwick, and an MSc in Psychology at Manchester Metropolitan University before undertaking her PhD at Sheffield. 

Between 2017 and 2021 Beth worked as a Research Associate in The Department of Education at Sheffield University, working on a number of projects including: 

The MakEY Project
MakEY Futures
The Internet of Toys
Children, Technology & Play (CTAP) with Lego Education
Social Media, Television and Children (STAC) with BBC Children's and Dubit.
Qualifications

BA in Modern History, 2:1, The University of Warwick, Department of History, September 2012-June 2015;
MSc in Psychology, Merit, Manchester Metropolitan University, Department of Psychology, September 2015-August 2016.
Research interests

Beth's current research focus is completing her doctoral studies, entitled 'Toxicity and trolling: Eploring experiences and understandings of toxicity in League of Legends'. 

Beth's research interests include:

Gaming;
Gaming culture and society;
Gender;
Popular culture;
Participatory fan culture, including cosplay;
Identity and digital media .
Teaching interests

I have taught on a number of undergraduate sociology modules. I started teaching in 2018, and have been a Seminar Leader for Social Research, Doing Social Research and Social Inequalities. In 2021, I am undertaking work in assessment support with Masters students on the module Researching Society. I am enthusiastic about my teaching, and have enjoyed teaching upcoming sociologists some of the core ideas in sociological research. I have also undertaken a large range of marking over the years.
Teaching activities

Beth currently teaches on:

SCS2009: The Sociology of Crime
SCS3046: Digital Identities
Dissertations in Sociology and Digital Media and Society

Beth has previous taught on:

SCS1004: Social Divisions
SCS1008: Introduction to Social Research
SCS1015: Doing Social Research
SCS3000: The Value of Sociology

Beth is committed to developing teaching which accesses multiple styles of learning, and especially enjoys and values helping students identify where their own experiences and identities can be understood through sociological thought, finding that this can help strengthen understanding of concepts in a practical and meaningful way.
Professional activities and memberships

Beth has worked as a Research Associate on the following projects:

MakEY in Early Years Settings. Pop-up makerspaces in two nurseries and two primary school settings. 

MakEY in Community Settings. Examining the possibilities offered by the use of an after-school club that aims to motivate marginalised children and young people towards the study of STEM. 

MakEY in Libraries. An off-shoot of the MakEY project, which worked with three library services to provide makerspace workshops for 3-8 year olds. 

Social Media, Television and Children. A collaborative study between The University of Sheffield, BBC Children's and Dubit. The full report is available to download here.

Children, Technology and Play (CTAP) Project. A collaborative and international project with Lego Education, The University of Sheffield, and The University of Cape Town investigating the relationship between technology and children's play. The full report is available to download here. 
Publications

Marsh, J., Murris, K., Ng'ambi, D., Parry, R., Scott, F., Thomsen, B.S., Bishop, J., Bannister, C., Dixon, K., Giorza, T., Peers, J., Titus, S., Da Silva, H., Doyle, G., Driscoll, A., Hall, L., Hetherington, A., Krönke, M., Margary, T., Morris, A., Nutbrown, B., Rashid, S., Santos, J., Scholey, E., Souza, L., and Woodgate, A. (2020) Children, Technology and Play. Billund, Denmark: The LEGO Foundation., (2020), Children, technology and play. The Lego Foundation.

Marsh, J., Law, L., Lahmar, J., Yamada-Rice, D, Parry, B., Scott, F., Robinson, P., Nutbrown, B., Scholey, E., Baldi, P., McKeown, K., Swanson, A., Bardill, R. (2019) Social Media, Television and Children. Sheffield: University of Sheffield.

Marsh, J., Wood, E., Chesworth, L., , Nisha, B., Nutbrown, B., & Olney, B. (2019) Makerspaces in early childhood education: Principles of pedagogy and practice, Mind, Culture, and Activity, 26:3, 221-233.

Nutbrown, B. (2019), 'The Stories Behind Artefacts', Fantastic! Zine, 1 [Based on the paper given by Beth at Fantastic! 2019 titled '"Have you seen my bear Tibbers?" Storying Video Game Artefacts'.].

Nutbrown, B. (2018), 'No Third Place for Video Games?: A Critique of Oldenburg's Theory'. The Sheffield Student Journal for Sociology, 2 (Communities).