Cities in an era of climate crisis: Prospects for transformation and justice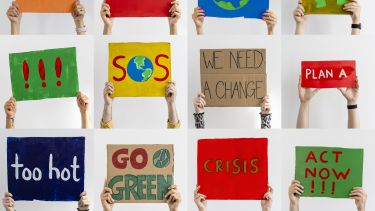 The recently released IPCC Sixth Assessment Report on Impacts, Adaptation and Vulnerability highlights urban areas as key sites of climate risk.
Today, cities are home to over half of the world's population. However, urban dwellers are not equally vulnerable to climate impacts, with the United Nations estimating that over 1 billion people live under precarious conditions in cities, without access to basic services and infrastructure such as safe housing or sanitation. This population, already living under conditions of insecurity and everyday risk, are highly vulnerable to the impacts of climate change.
In an era of climate breakdown, what are the prospects of protecting the most vulnerable populations from climate hazards? Looking back on decades of climate action in cities, what have we learned about the opportunities of realising transformation? This talk by Dr Linda Westman will reflect on climate change as an agenda that is interconnected with equality and justice concerns in urban areas.
The event is organised by The Sustainability Skills and Education (SusSEd) programme at the University of Sheffield and is open to all staff and students. 
It will take place on 4th May 2022, 12pm-1pm, online. 
For registration click this link. 
Events at the University
Browse upcoming public lectures, exhibitions, family events, concerts, shows and festivals across the University.