Sustainable Futures Symposium 2021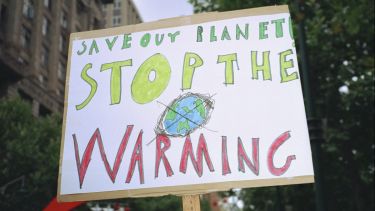 Sustainable Futures Symposium 2021 Theme: 'COP26: Turning rhetoric into action' showcased multidisciplinary sustainability research across the University of Sheffield.
Linda participated in the first session on the COP26 theme - 'Secure global net zero by mid-century and keep 1.5 degrees within reach'. Linda's research engages with climate change governance, cities, transformations, and justice. Linda presented on the work she manages as part of the ERC-funded project LO-ACT.  The premise of this project is that climate action needs to happen at the same time as unprecedented rates of urbanisation. The project is especially interested in climate action in ordinary cities - small and medium sized cities - that are growing rapidly, many of which are located in South Asia and Sub-Saharan Africa. These are places that face an enormous challenge of both decarbonizing and building enormous amounts of new infrastructure in the coming decades.
In the presentation entitled "From Asking Why to Thinking How: Emerging Challenges for Urban Climate Action" Linda presented her reflections from COP26, which relate to the role of cities in international climate policy and the focus of her research in LOACT. Linda reflected on 3 questions:
Why act in cities?
How to act in cities?
What are the outcomes of climate action in cities?
For Linda, climate change is not only a matter of technologies and finance. At COP this year, it was more obvious than ever that it is also about justice and system change. The message from civil society constituencies was very clear: they will not accept any solution that is devised under principles of colonialism, patriarchy, or capitalism.