Car parks and park and ride
Information on car parks and how to travel to the University by car.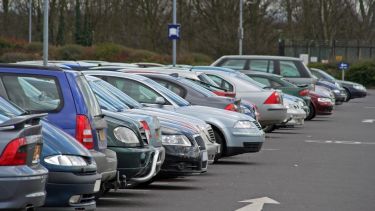 On
The University of Sheffield is easily accessible by different modes of transport. It has a tram stop, is a twenty-minute walk from Sheffield train station and is well served by the local bus network. We encourage people to use sustainable or public transport when visiting, studying or working on the campus.
---
If it is necessary to drive when visiting the University, please consider using a park and ride site (see below) or one of the following car parks:
Q park at Durham Road
Q Park at Rockingham Street
NCP at Solly Street (a cheaper car park and under a 20 minute walk from the main campus)
Information about staff and student car parking including how to apply for a permit can be found by visiting our parking pages.
---
Have you considered taking the stress out of sitting in traffic and finding a parking space? 
Sheffield has a number of park and ride sites on the tram network – park up out of the city centre and let the tram take you into town.
---
Sheffield city centre is covered by a clean air zone. Private cars are exempt from charges.
However, non-compliant vans, campervans and other light goods vehicles are included in the scheme. 
If you want to check the status of a vehicle, you can do so on the City Council's website.
Coronavirus - campus access
Check our coronavirus information pages for the latest on access to University buildings.