Cold case investigations - fact or fiction? by Professor Angela Gallop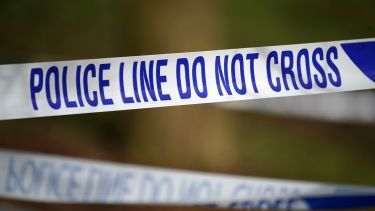 ---
Description
The University was delighted to welcome Honorary Graduate Professor Angela Gallop to deliver a public lecture in British Science Week. The lecture proved incredibly popular with staff, students, alumni and members of the public alike, with nearly 400 guests in attendance on the evening.
Angela Gallop is one of the UK's most eminent forensic scientists, she is known for setting up full scale forensic science laboratories and for leading scientific teams responsible for solving many of the UK's most complex and high profile cold cases.
Professor Gallop opened the lecture with an insight into some common misconceptions about forensic science, being in the laboratory and in court and how these all compare with reality.
The lecture went on to outline the many challenges forensic scientists are faced with when working on cold cases, these included factors like the nature and condition of evidence when it is found as well as potential shortcomings in integrity (ensuring evidence is not contaminated) and continuity.
Professor Gallop presented the audience with five high profile and complex cases that she was involved in throughout her career. These included the murders of Lynette White (Cardiff 3), Damilola Taylor, Rachel Nickell, Stephen Lawrence and the Coastal Path Murders. Each case study elucidated how critical evidence was unearthed in the investigations and how the offenders were brought to justice. The cold cases discussed by Professor Gallop emphasised the crucial importance of accuracy, precision and gathering more than one type of evidence.
To conclude, Professor Gallop talked about forensic science as a career, detailing what the job involves and what qualities are needed to make a successful forensic scientist.
The lecture was incredibly interesting and provided the audience with a real insight in to the complexities of cold cases from one of the leaders in the field of forensic science.
---
Location
53.380596576652, -1.48741010521
Events at the University
Browse upcoming public lectures, exhibitions, family events, concerts, shows and festivals across the University.