Diane Blood - Life after Death: A woman's victory in having her deceased husband's children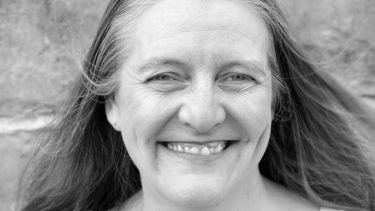 ---
Description
Twenty years ago, Diane Blood won the legal right to conceive a child using the sperm of her deceased husband Stephen Blood. This was a landmark legal case which sparked a lot of debate at the time. Two decades on from Diane's legal victory, it is still a very topical issue. The University was delighted to co-host with the Progress Educational Trust (PET), an event on Tuesday 24 October which discussed the story.
The evening brought together for the first time Diane Blood, Diane's son Liam Blood, Ian Cooke the Obstetrician and gynaecologist involved in Diane's care and Michael Fordham QC who was a member of Diane's legal team. The event was expertly chaired by Professor Allan Pacey, a trustee at the Progress Educational Trust, Professor of Andrology at the University of Sheffield and Head of Andrology at Jessop Fertility. The event took place in the Arts Tower to a full audience.
Diane retold her story to the audience from the beginning, speaking of how Stephen's wishes to have children were always explicitly clear but there was never any written consent due to the circumstances relating to his illness. Diane revealed the court argued it was illegal to store Stephen's sperm, not that it was illegal to take it. After a long battle, Diane won her case. However, she was then faced with a second legal battle in having her husband's name on her sons' birth certificates.
The other panel members explained their role and views on the case, there was a clear passion in fighting Diane's very high profile case. The discussion considered the many legal, medical and ethical aspects of the case as well as the issues associated with written consent. The story told was extremely articulate and educational. It was a truly thought-provoking event that generated debate and opinion from both the panel and audience, proving that such scenarios still lead to legal difficulties and provoke public debate.
Watch the lecture
---
Location
53.382690032121, -1.4872583027373
Events at the University
Browse upcoming public lectures, exhibitions, family events, concerts, shows and festivals across the University.