Grayson Perry, "I've read all the academic texts on empathy" (The Orwell Lecture in the North 2017)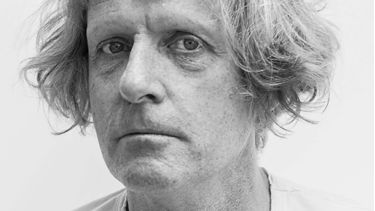 Event details
Wednesday 15 November 2017
---
Description
Turner prize winning artist Grayson Perry, delivered the first Orwell Lecture in the North in almost 20 years in the Octagon Centre - a fully subscribed event to an audience of a thousand.
The lecture signified a new partnership between the Orwell Foundation and the Sir Bernard Crick Centre at the University of Sheffield and was significant in the re-establishment of the prestigious event in the North of England.
The lecture was opened by President & Vice-Chancellor, Professor Sir Keith Burnett, who welcomed attendees and introduced Jean Seaton, Director of the Orwell Prize, to talk about the Orwell Foundation.
In his lecture, titled 'I've read all the academic texts on empathy', Grayson Perry explored an artist's view on our emotions around politics and identity.
Grayson Perry emphasised the importance of the power of culture to communicate in ways that are particular to the arts and a more holistic style of relaying information that talks not only to the intellect but to the heart, body and soul. He emphasised to his audience that 'empathy is incredibly important in a democracy'.
As a society, there is a collective lack of empathy: a fear of dialogue, of being exposed to other people's views and a fear of changing our minds- something he termed as 'diaphobia'. His key message was that people don't like being told what to think, so if you want to influence people, talk to them as equals.
The lecture was incredibly well received, Grayson Perry discussed complex ideas to a diverse audience in an engaging and accessible approach. It was a compelling, intellectual as well as humorous lecture, that will be remembered for many years to come.
---
Location
53.381630118161, -1.4821311265504
Events at the University
Browse upcoming public lectures, exhibitions, family events, concerts, shows and festivals across the University.